In this issue: (click to go to that section)

Director's Reflections - by Jan Adrian, MSW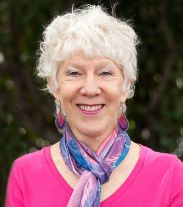 Dear Friends,
I'm excited about our upcoming events — we've been preparing all year for them! This year all our events are on the West Coast and I understand your disappointment if you live on the East Coast. Next year will be your turn. I'd like to share with you how locations are chosen, because it's partially up to you where our events happen. Most of them are started with a request from one person who wants to have an event in their area and is willing to help make it happen.
Like Robin Davenport who first requested a conference in South Carolina in 2003. After listening to the CD sets of Cancer as a Turning Point™ conference presentations, she called me to request a conference in Greenville, SC. We worked together to create a local steering committee, raise the necessary funding, and Healing Journeys produced the first conference there in 2005.
We need local supporters to introduce us in their communities where we have no connections, as Robin initially did. Even though Robin is no longer with us, her dream continues. We have scheduled our fourth two-day free conference in South Carolina for June 23 & 24, 2012 in Spartanburg, SC. Save the date!
Another example is Kim Jordan, medical nutritionist at Seattle Cancer Care Alliance, who called me to ask what it would take to have Jeanne Wallace teach a workshop in Seattle. I said it would take a sponsor to help cover the costs, and a venue. Kim made the request to the marketing department at her hospital and they became a sponsor. With a little research we discovered that Bastyr University has an auditorium that will be great. The Cancer-Fighting Kitchen workshop is scheduled to be in Seattle on September 23, 2011. It wouldn't be happening without Kim's initial request and her help.
The Cancer-Fighting Kitchen is an empowering workshop that includes both scientific information and practical tips to turn that science into delicious meals and medicine in your own kitchen. You can watch a short video of Rebecca Katz, author of the book and one of the instructors. We are offering this workshop three times this year on the West Coast. Where would you like it to be next year?
Because the information in this workshop is so valuable and empowering for anyone touched by cancer, we made DVDs of the workshop last year. And we posted some excerpts from last year's Cancer-Fighting Kitchen workshop on YouTube so anyone can get some of the information even if you can't attend. I'd like some feedback from you about whether the YouTube clips are helpful. I'd love suggestions from you — during the years we don't have an event in your area, what are other ways we can serve you?
Leave a reply, or read comments left by others.
In the spirit of healing,


Jan Adrian, MSW
Founder and Executive Director
www.healingjourneys.org
We are so grateful for the contributions and well wishes you sent to celebrate Jan turning 70 this year. We are still short about $30,000 of covering the expenses of our September 17th conference in Napa Valley. We are offering a special thank you gift for any tax-deductible donation of $25 or more given in July. Donate here and receive a copy of the Cancer-Fighting Kitchen Q&A DVD. Click below to see samples from it:
Important Tests for Cancer Patients
Vitamin D & Cancer
We're pleased to announce that The Cancer Fighting Kitchen workshop has received approval from the Commission on Dietetic Registration for 5 Continuing Professional Education Units. If a Registered Dietitian or a Dietetic Technician, Registered attends any one of the upcoming workshops (Seattle WA, Mountain View and Sacramento, CA) they will receive 5 CPEUs.


Did you see the new Barnes & Noble logo on our website? We now have an affiliation with B&N, which means that with your purchase Healing Journeys will receive a small percentage of the sale if you click on the B&N logo first, or one of our product links. This is a new arrangement for us, since Amazon severed its relationships with Affiliates in California, due to new tax legislation. So please use B&N now for all your purchases of books, DVDs, music, electronics, kitchen & housewares, and much more. Thank you!
Note: Dorrie Slutsker lives in Oakland, California with her sister, 3 dogs and 2 cats. She survived cancer twice, but found that living through the sudden death of her husband was the most difficult challenge of her life.

She learned to laugh again with the love of family and friends and now helps raise her beautiful great niece.
All the Shoes
by Dorrie Slutsker
When I was a child, my Yiddish grandmother used to say: "You should only have your health." I thought that was silly—what was the big deal about health?
As an adult, I joked with my doctor, whom I saw only for annual check-ups, about what a boring patient I was—always healthy year after year.
Then, when I was 53, the first shoe dropped—an anal growth that turned out to be a benign condyloma, a common wart. But the surgery to remove it was far from benign. I suffered unremitting pain, a second surgery to repair the original non-healing one, and then the indignity of sitting on a doughnut cushion for a year and a half. . . . Read Full Story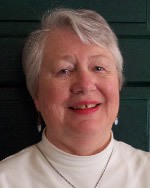 Note: Nancy McKay gives spiritual direction in the progressive Christian tradition. She also practices and teaches Bio-Spirituality through Focusing.

She is a former presenter at the Cancer as a Turning Point, From Surviving to Thriving™ conference and a current Healing Journeys Board Member.


My Ethical Will after Healing
by Nancy McKay
To those who companioned me, I give you even more laughter, even more strength, even more patience as I thank you for what you have given to me by your presence.

To those who sent cards, may you continue in thoughtfulness and pithy expression.

To those who showed me I am indeed loved, I bequeath to you a bottomless well of love.

To those who prayed whether you knew me personally or not, I give deep affirmation of prayerful living.
. . . Read Full Poem
Women's Lives, Women's Legacies
by Rachael Freed

Reviewed by Lynne Singer

Women's Lives, Women's Legacies, a remarkable workbook, is subtitled: Passing Your Beliefs & Blessings to Future Generations — Creating Your Own Spiritual-Ethical Will™. We are all familiar with a traditional (legal) will, used to let others know who is to inherit our legal and financial property. A spiritual-ethical will is "a record of who you are — a gift to the present and to the future, one that can be offered to loved ones while you're still alive. It is an opportunity to articulate your values, impart your wisdom, and bless your loved ones."

The book is divided into three sections: The Past (your family history and claiming the legacies of your feminine ancestors); The Present (focusing on the widely diverse components of who you are today); and The Future (sharing your values and blessings and putting your legacy into words). Every section is accompanied with opportunities for reflection and writing. The exercises work well whether as a solo venture or in a shared, support-group environment. Filled with wonderful quotes, wise stories, and clear suggestions for topics to ponder and write about, Rachael Freed moves us through this process in gentle and thoughtful ways.

In praising the book, Dr. Andrew Weil said, "The ethical will is a wonderful gift to leave to your family at the end of your life, but I think its main importance is what it can give you in the midst of life. Women's Lives, Women's Legacies is invaluable: an inspiring and practical guide for crafting your own spiritual-ethical will to link you to your history, give purpose to your daily life, and communicate your legacies to those you love."


Additional information:
If you purchase Women's Lives, Women's Legacies we'd so appreciate it if you would buy it from Barnes & Noble, by clicking here. You may also use our Barnes & Noble Affiliate link, below, or in the bottom left navigation on our website. Your price will be the same, and Healing Journeys will receive a small percentage of the sale. Every bit helps! Whenever you are buying anything from Barnes & Noble (books, CDs, DVDs, electronics, housewares, etc.), we benefit if you first go to www.healingjourneys.org, click on the Barnes & Noble icon, and make your purchase.
If you would like to update your Email Information, please click here.
Honor the ones you love by making a donation in her/his name to
Healing Journeys.
Your donations to Healing Journeys help keep our Cancer as a Turning Point conferences free of charge for those who attend.

Please make a tax deductible donation today to support Healing Journeys and those who need the services we offer.

Safe & Secure!
---
*** UPCOMING EVENTS ***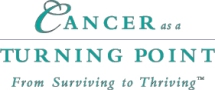 FREE Conference!
September 17th
Napa Valley, CA

More Information
Presenters
Register Now!
---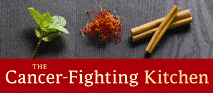 September 23 - Seattle, WA
Oct. 22 - Mountain View, CA
November 4 - Sacramento, CA
---

Click this Barnes & Noble icon and Healing Journeys will benefit by your purchase!




For all other shopping online, click GoodShop first and
Healing Journeys
earns money!

---
Cancer-Fighting Kitchen DVDs
The Cancer-Fighting Kitchen recorded March 19, 2010
at Santa Cruz, CA Workshop,
with Jeanne Wallace
& Rebecca Katz.

The Cancer-Fighting Kitchen
Question & Answer Session

---

---
Tell a Friend
---