by Nancy McKay
To those who companioned me, I give you even more laughter, even more strength,
even more patience as I thank you for what you have given to me by your presence.
To those who sent cards, may you continue in thoughtfulness and pithy expression.
To those who showed me I am indeed loved, I bequeath to you a bottomless well of
love.
To those who prayed whether you knew me personally or not, I give deep affirmation of
prayerful living.
To those who cooked and taught my husband to cook, I joyfully give you the hope that
you will never be hungry.
To those who hoped with me when the doctors said I was terminal, I hope good things
for you, always.
To those who came, visited, and then left promptly, I give an appreciation of limits and
the security found within them.
To those given a dreadful prognosis, I give you the sure knowledge of statistical
"outliers" who do not fit into the bell curve and are not included in the odds.
To those who create beauty to heal the soul as the body also heals, I tell you, "You
make a difference. Persevere, please."
To those who listened and refrained from telling me about your Aunt Maude or your
friend, I offer you the profound miracle of being heard and met.
To everyone, I give you thankfulness for this day, this breath.
---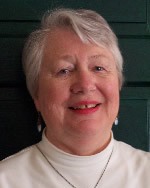 Bio: Nancy McKay gives spiritual direction in the progressive Christian tradition. She also practices and teaches Bio-Spirituality through Focusing.
She is a former presenter at the Cancer as a Turning Point, From Surviving to Thriving™ conference and a current Healing Journeys Board Member.