In this issue:
Director's Reflections - by Jan Adrian, MSW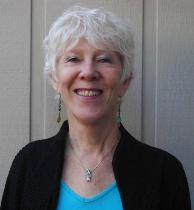 Dear Friends,

Two weeks ago I had my annual Chest X-ray to see if my ocular melanoma or breast cancer have metastasized to my lungs. When I had a call from my doctor the next day, I knew it wasn't good news. There was a nodule on my lung and he wanted me to have a CT scan. I got the scan done on a Wednesday and the technician said my doctor would have the results the next morning.

I was impressed with how quickly my anxiety level was over the top. On Thursday I couldn't concentrate and I felt like crying all day. I kept thinking about what I would do if I found out I had metastatic cancer. It would mean that all the diet, exercise, and lifestyle efforts I had made hadn't made a difference. I might as well go back to enjoying Root Beer Floats. I felt angry, disappointed, and like I just didn't have any energy left to fight cancer again. I called my doctor's office twice and was promised he would call me before the end of the day. He didn't.

Then something happened Thursday night as I read and meditated. I remembered that my prayer is to "make me an instrument" and to "use me." What if my having cancer again was the way I could be most useful – as an inspiration to others somehow? It's more important to me that my life be meaningful rather than easy. I don't want to judge any experience as bad or good, but accept them all as part of the package. I believe that "all things work together for good." That was on a plaque in my parents' home as I was growing up and it has always brought me comfort. Thinking about that, I became peaceful and calm, and I had a restful night's sleep.

On Friday I called my doctor's office again and was told he had left for a 2 week vacation. I asked if they had the results of my CT scan and they did. I asked to please have the on-call doctor call me and give me the results. By 6 p.m. I hadn't received a phone call and I was surprised that I wasn't even thinking about it anymore. I was feeling OK with whatever would be. I could have a good weekend without knowing the results.

At 8:30 p.m. I noticed there was a message on my cell phone. It had been with me all day and I didn't hear it ring. The message was from the on-call doctor. She said she compared my CT scan with a 2007 scan. The nodule was there in 2007 and it hadn't changed. She said it was nothing to worry about because it was stable. I didn't even know it had been detected before. Maybe all my efforts were making a difference. Hurray! I emailed all my friends who had been praying for me, and I celebrated. Even though I was OK with whatever would happen, it is still my preference to be healthy.

I am glad I didn't get the results right away because it gave me the opportunity to get in touch with my inner strength and my inner knowing that I will be OK no matter what. I'm not just a body. Someday I know this body won't go on, and I will still be OK. I like being reminded of that periodically.

In the spirit of healing,


Jan Adrian, MSW
Founder and Executive Director
www.healingjourneys.org
Jan and Patty's picture below, Chemo Hairdos in Transition, is a finalist in a photo contest at "The Breast Cancer Site." If it wins first place, Healing Jounreys will receive the $2500 prize. The winner will be chosen by public voting.

We are still short of funding for the San Mateo conference, and this prize could really help. You can really help by voting for our picture, every day through Sunday, 8/29/10. You may vote once per day, and you need to wait a full 24 hours between votes. We are number 9 in a list of 10 photos, and you have to scroll down to see our picture and vote. Please: Click here to vote! Thank you!

Please ask your friends and Facebook, Twitter, etc., connections and mailing lists to vote for Chemo Hairdos in Transition.





We have a new DVD from The Cancer-Fighting Kitchen workshop, recorded in Santa Cruz! It's the Question & Answer section of the workshop, and is available from our webstore. There are 3 excerpts from the DVD on our YouTube channel; click to view Important Tests for Cancer Patients & Agave Controversy.

Online registration for The Cancer-Fighting Kitchen workshop in Napa on November 5 is now open.


The brochures for the free Cancer as a Turning Point conference in San Mateo have been mailed out. We are grateful to Leslie Bachant who wrote and said:


Would you please send me 50-60 brochures for this event? I attended this conference in Sacramento 2 years ago and was sorry that I didn't invite more friends to that event. It was the most exciting, wonderful, hopeful and inspiring conference I'd ever been to and I don't want to make that mistake again this time.

I live close to San Mateo and am inviting everyone I know and would like to take brochures into my oncologist's office, local hospital and medical clinics, as well as distribute to my cancer buddies to take to their oncologists' offices, as well as alternative therapists' offices that support cancer treatments.

If you would like to have some brochures mailed to you (no quantity is too small or too large), please let us know by replying to this email, or call us at (800) 423-9882.

Online Registration for the conference on October 9 & 10 is now open.
Note:
Chaya Malika has non-Hodgkin lymphoma on and off and on again. She considers writing more nutritious than vitamins.
Pills

by Chaya Malika
Pills. I am now up to—let's see: seven upon awakening, fifteen at breakfast, four at lunch, five in the afternoon on an empty stomach, fifteen at dinner, six small capsules before bed—I am now up to fifty-two pills per day. Plus a powder dissolved in water twice a day. Plus homeopathy dosed one teaspoon every fifteen minutes for one and a quarter hours daily, except for one day a week when it's every fifteen minutes for two and a half hours.
That's a lot.
Most of the pills are supplements I get from various mail order sources and local health food stores. It seems like I spend a frustratingly lot of time inventorying, purchasing, reordering, and doling out pills. Chastising myself if I run out. Well, I don't let myself run out of the prescription drugs—thyroid hormone, antidepressant, pill for sleeping—because I know I'd feel it. And I don't let myself run out of magnesium, because I don't want the muscle pain and the charley horses to return. Magnesium is a miracle drug, as far as I'm concerned. Taking it, I can dance again. . . .
Read Full Story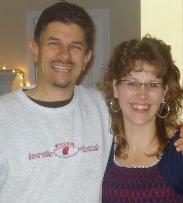 Note: Danielle Mattson is Mom to 5 beautiful children, and home schools each of them, together with the help of her husband, Sal. They just celebrated their 19th Anniversary this year!

She enjoys writing and reading in her "free" time as well as good friends and Bible Study.

Walking through her husband's cancer diagnosis and surgery has given her an awareness and compassion for others who are on this path. She is thankful for the times she is able to help support and encourage them.


God is like Bubble Wrap

by Danielle Mattson
I woke up one day

Not knowing things were about to change

"Your husband has cancer"
Is what I heard the Doctor Say



Everything moved quickly

and surgery was done

Walking through those days

I felt completely numb . . . Read Full Poem

The Happiness Project:
Or, Why I Spent a Year Trying to Sing in the Morning, Clean My Closets, Fight Right, Read Aristotle, and Generally Have More Fun

by Gretchen Rubin

Reviewed by Shariann Tom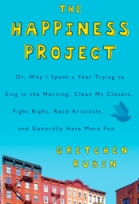 The mere title of this book intrigued me. Who doesn't want to be happy? So, I decided, what have I got to lose? I found this book entertaining, thought-provoking, and inspirational.

Gretchen Rubin takes a 12 month adventure to test-drive the wisdom of the ages, current scientific research, and lessons from popular culture about how to be happier. It's not that Gretchen is unhappy; rather, she is satisfied (some days happy and other days wondering if "this is it") and curious about how she could have an even happier life. I'm pretty satisfied with my life; could I be happier? She had my attention.

For each month she picks a theme and then takes on a series of "Happiness-boosting Resolutions" that are specific to her values, situation, and interests. As the reader, you get to join her on her journey as she explores ideas from experts like Epicurus, Thoreau, Oprah, Martin Seligman, and the Dalai Lama to see what works for her and what doesn't. Along the way, you get to do the same, picking the ones that resonate with you.

I appreciated the author's approach in presenting the expert's idea and then diving in and publicly sharing how this idea impacted her life, whether creating more happiness or not. It allowed me to also explore in-depth whether I wanted to add some of the ideas into my life. It gave me structure and content to start my own "Happiness Project" or just some new ideas to try to increase my happiness quotient.

One of my favorite "Resolutions" is "Be Gretchen." I translate it to "Be Shariann." The idea of always being yourself is a simple concept, and yet, much harder to implement when we're immersed in our lives of people, situations, and impact. I do believe that following that resolution, more often than not, will lead to greater happiness for me and I'm glad that I'm not alone in the pursuit.

Additional information:
If you purchase this book, we'd so appreciate it if you would use our Amazon Associate link, below, or in the bottom left navigation on our website. Your price will be the same, and Healing Journeys will receive a small percentage of the sale. Every bit helps! Whenever you are buying anything from Amazon (books, CDs, even TVs and appliances), we benefit if you first go to www.healingjourneys.org, click on the Amazon link, and make your purchase.
Forward this message to a friend.

If you would like to update your Email Information, please click here.
Your donations to Healing Journeys help keep our Cancer as a Turning Point conferences free of charge for those who attend.

Please make a tax deductible donation today to support Healing Journeys and those who need the services we offer.


---
Finalist in Photo Contest!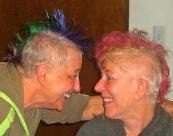 "Chemo Hairdos in Transition"

Help Healing Journeys win the $2500 prize by voting for
Jan & Patty's picture
everyday though 8/29/10.

Click to Vote Now!
---
*** UPCOMING EVENTS ***

Continuing Education Available
October 9 & 10

Register now!
---


The Cancer-Fighting Kitchen

New Live Workshop
with
Rebecca Katz
and
Jeanne Wallace


November 5, 2010
Napa, CA
The Cancer-Fighting Kitchen recorded March 19, 2010
at Santa Cruz, CA Workshop.
---
Featured Product of the Month


New DVD!


with Jeanne Wallace
& Rebecca Katz

Watch Sample - Important tests for cancer patients.
---
Visit our channel:



---
Using our Amazon Associate link benefits Healing Journeys.
---
Tell a Friend
---
Your donations to Healing Journeys help keep our Cancer as a Turning Point conferences free of charge for those who attend.

Please make a tax deductible donation today to support Healing Journeys and those who need the services we offer.


---