In this issue: (click to go to that section)

A Note From Jan — by Jan Adrian, MSW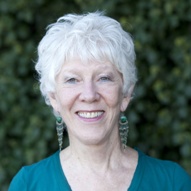 Dear Friends,
The Cancer-Fighting Kitchen workshop on May 5 in Los Gatos was awesome! As Rebecca Katz was doing her cooking demonstration, Jeanne Wallace was commenting on the scientific reasons Rebecca was using specific ingredients. Turns out some of the same things that produce "yum" also help our immune systems and "talk" to our genes.

I again took home some new "tools" that I can translate into improved health of my body. I'm so glad we video recorded this workshop and will have DVDs available soon. I want everyone to have access to this empowering information. Our goal is to have the DVDs in our webstore by mid-June.

Creating two free Cancer as a Turning Point™ conferences is keeping me super busy this year. We have exceptional programs planned both in Spartanburg, SC, and Sacramento, CA. Since our space is limited, I think it's possible they could both fill up. They are both open for registration and I recommend registering early if you want to be sure to go.

In the spirit of healing,


Jan Adrian, MSW
Founder and Executive Director
www.healingjourneys.org
We are happy to announce that registration for the free Cancer as a Turning Point conference in Sacramento is now open. We are excited about the lineup of presenters! More information here.
Reminder — the Spartanburg student housing deadline is June 1st. Click here for more information.
New overnight accommodations option for Spartanburg — we now have a group discount rate at the Comfort Suites. Details here.
Oops -- we had a computer glitch for a few days. If you tried to register online for the Cancer-Fighting Kitchen in Eureka, CA, and got a message that no more submissions were being accepted, please try again. We're sorry for any inconvenience.
National Cancer Survivor's Day Picnic - Jan will be at the Healing Journeys' booth in Sacramento on June 2nd. Learn more here.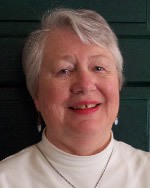 Note: Nancy McKay gives spiritual direction in the progressive Christian tradition. She also practices and teaches Bio-Spirituality through Focusing.

She is a former presenter at the Cancer as a Turning Point, From Surviving to Thriving™ conference and a current Healing Journeys Board Member.


Vaccine
by Nancy McKay
The needle dented and then penetrated my skin high up on the underside of my right arm. The doctor himself administered the first vaccine injection. Being an oncological surgeon as well as a cancer researcher, he knew the high density lymph node neighborhood.

I held onto the promised possibility: we might beat the odds, I might live beyond the prognoses, I might hold grandchildren, I might become an old woman. That's why I had swallowed all those damnable cytoxyn pills.

. . . Read More
If you would like to update your Email Information, please click here.

Honor the ones you love by making a donation in her/his name to Healing Journeys:


Honor the ones you love by making a donation in her/his name to
Healing Journeys.
Your donations to Healing Journeys help keep our Cancer as a Turning Point conferences free of charge for those who attend.

Please make a tax deductible donation today to support Healing Journeys and those who need the services we offer.

Safe & Secure!
---
*** UPCOMING EVENTS ***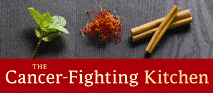 August 4th - Eureka, CA
More Information

November 3rd - Portland, OR
More information soon


---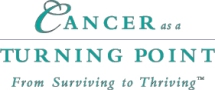 FREE Conference!
June 23 & 24, 2012
Spartanburg, SC

More Information
Program Schedule
Register Now!
FREE Conference!
September 8 & 9, 2012
Sacramento, CA

More Information
Presenters
Register Now!
---
Please remember
Healing Journeys
while shopping.
Click this Amazon icon and Healing Journeys will benefit by your purchase!





For all other shopping online, click GoodShop first and
Healing Journeys
receives a percentage!

---

---

---
---
Tell a Friend
---