In this issue:
Director's Reflections - by Jan Adrian, MSW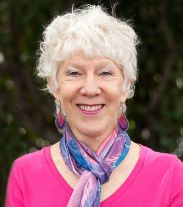 Dear Friends,
I didn't know Delores very well. I met her about ten years ago when she was diagnosed with cancer. We both lived in Santa Cruz, and she went to Medford, Oregon, to attend our Cancer as a Turning Point™ conference there. We stayed in touch.
When she had a recurrence of her cancer many months later, she told me that she didn't think she had it in her to fight it again. She felt so alone in her life. She didn't have a partner and said she was lonely and didn't feel loved. Her life was a struggle without much joy. She died a few months later.
I attended her memorial service and was surprised that there were about 300 people there. When an opportunity was given for people in the audience to tell Delores stories, or say something about their experience of her, it went on for a long time. Many people stood up and told stories of what a difference Delores had made in their lives. They talked about what a joy it had been to travel or work or play with her. There were funny stories, loving stories, and many tears shed.
I felt sad that Delores hadn't heard this outpouring of love for her while she was living with cancer. I wondered if it would have made a difference in her will to live. I wished that people could have the opportunity to know what their lives mean to others while they are still alive.
I feel like that is the gift I am receiving now. I didn't plan for it or specifically ask for it now, but I must have planted that seed when I was at Delores's memorial service and had that wish for myself. When the Healing Journeys Board decided to have a Virtual Birthday Party for my 70th birthday this year, that seed got watered and grew.
I am so moved by the comments you have been sending me along with your donations. Healing Journeys has been my life's work for the past 17 years and it is so fulfilling to know what a difference it has made in so many lives. Your donations to help keep the conference alive, and your heart-felt sharings are an incredible gift to me. I'm so grateful to be receiving your wonderful messages while I can hear and enjoy them. Bless you. You are the wind beneath my wings and I'm flying high.
Leave a comment, or read comments left by others.
In the spirit of healing,


Jan Adrian, MSW
Founder and Executive Director
www.healingjourneys.org
Jan's Virtual Birthday Party event is half-way through and many wonderful things are happening. She's received birthday donations in her honor totaling $10,123 to date. She's also gotten oodles of good wishes in writing and on video – check out a few here. There's still time to give your gift and help make Healing Journeys sustainable (Jan's wish, you know). Join the celebration!


Registration Open! You can now enroll in the upcoming Cancer-Fighting Kitchen workshops being held in Seattle, WA; Mountain View, CA; and Sacramento, CA. More information and online registration is available by clicking here. Space is limited so register early to make sure you have a spot!


Our popular Nautilus greeting card with the Tibetan blessing is back in stock in our webstore.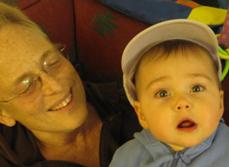 Note: Dorrie Slutsker lives in Oakland, California with her sister, 3 dogs and 2 cats. She survived cancer twice, but found that living through the sudden death of her husband was the most difficult challenge of her life.

She learned to laugh again with the love of family and friends and now helps raise her beautiful great niece.
The Lesson
by Dorrie Slutsker
She was so young when the journey began.


Young not in years, but in experience, in maturity, in fortitude.



She thought she was ready for the pain, the discomfort, the humiliation.



But she was so wrong.




When I was learning to windsurf in the Caribbean many years ago, I found myself

one day drifting on my board toward a patch of coral near the shore. I was terrified that I would fall into the coral and

cut myself badly and still be unable to extricate myself from the dangerous reef and shallows. I quickly grokked that I had

no choice but to get myself out of that situation.

. . . Read Full Story
Note: Ellen Bass's poetry books include The Human Line (Copper Canyon Press, 2007) and Mules of Love (BOA Editions, 2002). She's also co-author of The Courage to Heal and Free Your Mind.

She teaches in Pacific University's MFA program and at conferences and workshops around the country. www.ellenbass.com

This month's poem, The Thing Is, by Ellen Bass, is from Mules of Love.
The Thing Is
by Ellen Bass
to love life, to love it even
when you have no stomach for it
and everything you've held dear
crumbles like burnt paper in your hands,
your throat filled with the silt of it.
. . . Read Full Poem
How Long Till My Soul Gets It Right?
100 Doorways on the Journey to Happiness
by Robert M. Alter with Jane Alter

Reviewed by Sally Blumenthal-McGannon

This is one of my most favorite books. There is something for everyone. Each chapter is 1-3 pages long. I can open this book to any page, and receive insight and knowledge I may not know I am seeking.

Written by a therapist and his wife, they succeed via a sense of humor, an open perspective, and wisdom. Drawing from personal and professional experiences, enhanced by their inner journey with meditation, this book is a treasure.

There are chapters about relationships; addictions; loving oneself, or not; being stuck; hurting or healing hearts; ending relationships; death, grieving; spirituality; and more.

I have read chapters to my graduate students, to my clients, to my grief clients, to people dealing with depression, to those in relationship or alone, to others with childhood wounds and to people seeking personal growth.

I read to myself when I am puzzled about something, or want another healthier perspective.

This book makes me laugh at myself, or cry, or open my mouth in wonderment. I almost know the chapter Drop the Drama by heart, or The Goose in the Bottle. I even have a client who painted me a picture of a bottle with a goose in it. But I won't tell you the significance. You may just want to find out for yourself.

This book was originally published in hardback called The Transformative Power of Crisis. It was reissued in paperback called How Long Till My Soul Gets It Right? Originally published in 2000, it's worth finding.

Additional information:
If you purchase How Long Till My Soul Gets It Right? we'd so appreciate it if you would buy it from Amazon, by clicking here. You may also use our Amazon Associate link, below, or in the bottom left navigation on our website. Your price will be the same, and Healing Journeys will receive a small percentage of the sale. Every bit helps! Whenever you are buying anything from Amazon (books, CDs, even TVs and appliances), we benefit if you first go to www.healingjourneys.org, click on the Amazon link, and make your purchase.
If you would like to update your Email Information, please click here.