In this issue:
Director's Reflections - by Jan Adrian, MSW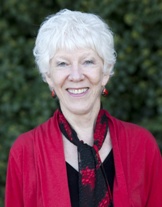 Dear Friends,

If you have received an email from me in the last year, you know that part of my "signature" says, "Bless the Present, Trust Yourself, Expect the Best." This is not what I was taught growing up, which is why I need the constant reminder. I could write a book about each one of those three statements, but today I am writing just about the first one — Bless the Present.

How can I possibly "bless the present" when I'm presented with a cancer diagnosis, or a recurrence, or a marriage falling apart, or even simple things like my cat throwing up on my white carpet, or my hot water heater not working? It comes much more naturally to be upset, angry, and want things to be different.

But the fact is, life is what it is. My anger and upset isn't going to change anything. I still have to clean up the cat vomit on my rug, or get my hot water heater repaired, or learn to live with a diagnosis I didn't choose, or learn to accept that every relationship ends sometime. We all have something in our lives we would rather not have.

Since I am going to live with it no matter how I feel, I might as well choose to feel grateful. I can't choose all of the events that happen in my life, but I can choose how I respond to them. The person who is most affected by my response is me so I might as well give myself some peace of mind.

As we move into a new year, it is so tempting to make at least a few "resolutions," to put pressure on ourselves to become better, thinner, more organized, more whatever we think will make others love us more. But the practice of "blessing the present" also applies to accepting who I am today. One of the things we rarely resolve to do is to accept ourselves as we are — to embrace that how we look, how we function, how often we exercise is really OK.

My theme song for this year is a song entitled No Complaints Whatsoever by Jan Garrett and JD Martin. Here's one of the verses:
The high road is surprisingly easy
Forgiveness shows up without a fight
Through the ups & the downs I see beauty all around
'Cause I'd rather be grateful than right
So I get to play with what I'm given
And find such unexpected harmonies
Weaving the light with the deep dark shadow
Till the music sets me freeee
You can hear the whole song here.

What a concept, to just be at peace with who and what we are and have right now! I wish you a very Happy New Year – free of resolutions, free of complaints, and filled with acceptance and peace.

In the spirit of healing,


Jan Adrian, MSW
Founder and Executive Director
www.healingjourneys.org
P.S. Do you have a theme song for the year, or something that's inspiring you or motivating you?
Leave a comment, or read comments left by others.
We are busy planning the 2011 events calendar and hope to announce some dates and locations next month.
The Cancer-Fighting Kitchen workshop will be offered three times — in Seattle, Sacramento, and the Bay area. The two we had last year were sold out and had waiting lists.


Annan Paterson, author and performer of the one-woman show
Deep Canyon, will be teaching a workshop in Novato and Sacramento on telling your healing story.


We are on the verge of setting dates for two or three Cancer as a Turning Point conferences in 2011.


Jan is updating her From Surviving to Thriving workshop, offering it in the Bay Area and in Sacramento. She is looking forward to personally sharing with you.
We will roll out the schedule for 2011 very soon — we are excited about this year's events!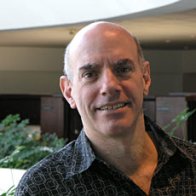 Note: Mark Nepo is a poet, philosopher and cancer survivor who has taught in the fields of poetry and spirituality for over thirty years.

Forthcoming work includes a new book of teaching stories, As Far As the Heart Can See, (HCI Books, Sept. 2011), Finding Inner Courage (Red Wheel-Conari, Feb. 2011, originally published as Facing the Lion, Being the Lion, 2007), and audio books of The Book of Awakening and Finding Inner Courage (CD, Simon & Schuster, March 2011). "Sniffing Out What is Sacred" is from Finding Inner Courage. Please visit www.MarkNepo.com and www.threeintentions.com.
SNIFFING OUT WHAT IS SACRED
by Mark Nepo
Sometimes a glance, a few casual words, fragments of a melody floating through the quiet air of a summer evening, a book that accidentally comes into our hands, a poem or a memory-laden fragrance, may bring about the impulse which changes and determines our whole life. — Llama Govinda
When I think of the times I've been lost in my life, each had the feel of an earthquake that upended something foundational. At the time, I was hurt, frightened, disoriented, unsure how to go on. Yet who would have guessed that one foundation broken apart would reveal another.
I was barely ten when I asked my parents about God. They looked at each other and flatly shut the door, saying, "We don't believe in God." It was the way they closed off all conversation that made me feel orphaned in my inquiries. I felt completely on my own. . . .
Read Full Story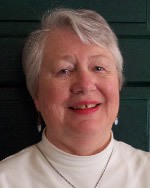 Note: Nancy McKay gives spiritual direction in the progressive Christian tradition. She also practices and teaches Bio-Spirituality through Focusing.

She is a former presenter at the Cancer as a Turning Point, From Surviving to Thriving™ conference and a current Healing Journeys Board Member.



Dream in my 72nd Year
by Nancy McKay
I am not going
To live forever.
I will die. Perhaps,
This decade or the next.
Definitely this century.

Limits. I did not die
On schedule after diagnosis.
Still. I am not limitless. . . . Read Full Poem
A Life of Being, Having, and Doing Enough
by Wayne Muller

Reviewed by Carol Purin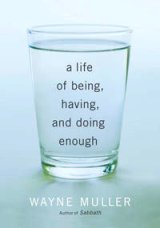 With all the self-improvement books written to date, it's easy to expect that most new books would simply be rehashing old ideas. However, Wayne Muller's latest book, A Life of Being, Having, and Doing Enough, is not re-hashing. Instead, it manages to surprise us as he introduces a new and refreshing concept of "enough," and warmly and gently puts into words how we can find enough in our lives.

The book challenges us to review our personal philosophy in terms of what is enough. Mr. Muller suggests as we navigate our current fast-moving and material-leaning culture, we are vulnerable to excesses—and are often tempted to raise the bar for what is enough. He then encourages us to resist the lure of excess, and leads us to find what is enough, by listening quietly to our true inner voice for the next right thing. He concludes that doing the next right thing, no matter how small, shapes our lives—either towards a life of sufficiency (enough) or insufficiency ("empty substitutes for the authentic needs of the heart").

Mr. Muller tenderly shares personal examples of doing the next right thing to achieve enough in the moment. He poignantly, yet with no self-pity, talks about the difficult physical limitations he experiences, and how he seeks and accepts what is enough—regardless of how small it may be—as enough for the moment. Through the process of choosing the next right thing to do (rather than the expected or required thing), he finds sufficiency in the moment and gracefully accepts each day in spite of uncertainties. Reminiscent of Joseph Campbell's follow your bliss, Mr. Muller also suggests the more we choose the next right thing based on what we love (and less on what we can "handle"), we are likely to have many sources of sufficiency in life.

A Life of Being, Having, and Doing Enough offers numerous examples of aligning our heart with authentic choices, and finding satisfaction in what we have at the moment. I found the book supportive and instructive, offering solace in my "insufficient" moments.

Additional information:
If you purchase this book, we'd so appreciate it if you would use our Amazon Associate link, below, or in the bottom left navigation on our website. Your price will be the same, and Healing Journeys will receive a small percentage of the sale. Every bit helps! Whenever you are buying anything from Amazon (books, CDs, even TVs and appliances), we benefit if you first go to www.healingjourneys.org, click on the Amazon link, and make your purchase.
If you would like to update your Email Information, please click here.
Honor the ones you love by making a donation in her/his name to
Healing Journeys.
Your donations to Healing Journeys help keep our Cancer as a Turning Point conferences free of charge for those who attend.

Please make a tax deductible donation today to support Healing Journeys and those who need the services we offer.

Safe & Secure!
---
Click this Amazon icon and Healing Journeys will benefit
by your purchase!




For all other shopping online, click GoodShop first and
Healing Journeys
earns money!

---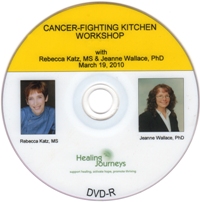 Cancer-Fighting Kitchen DVDs
The Cancer-Fighting Kitchen recorded March 19, 2010
at Santa Cruz, CA Workshop,
with Jeanne Wallace
& Rebecca Katz.

The Cancer-Fighting Kitchen
Question & Answer Session

---

---
Tell a Friend
---
Honor the ones you love by making a donation in her/his name to
Healing Journeys.
Your donations to Healing Journeys help keep our Cancer as a Turning Point conferences free of charge for those who attend.

Please make a tax deductible donation today to support Healing Journeys and those who need the services we offer.

Safe & Secure!
---