In this issue: (click to go to that section)

Director's Reflections — Let It Be Easy
by Jan Adrian, MSW
Dear Friends,

I am starting 2016 with much gratitude. Many of you made donations at the end of 2015, and wrote heartfelt notes about how much Healing Journeys programs have meant to you and your loved ones. Your contributions and comments give me renewed inspiration to create more programs that accomplish the Healing Journeys mission to support healing, activate hope, and promote thriving.
I am in the planning process for our 2016 programs and will be announcing them soon. I am planning programs that I feel the need for on my own healing journey and, as always, I am excited to share them with you.

I started the year by reading Unlocking the Heart of Healing, by Bridget Hughes. It was synchronicity that this book fell off the shelf in front of me at a time when I needed it, and was open to receiving the message. I feel like I need more help to actually embody some of Bridget's strategies for health, so I am planning at least one retreat with her. And there is much more. As the plans are confirmed, I will share them with you.

My resolution for this year is to be open and aware of this kind of synchronicity as it happens on a daily basis. Instead of feeling the stress of working too much, I want to feel like and be a co-creator, and let it be easy. This applies not only to creating Healing Journeys programs, but also to my personal thriving while living with cancer. The song, Let It Be Easy, on Karen Drucker's new CD, Joy In Our Hearts, feels like my mantra for 2016. It's my prayer for all of us this year!

You can listen to Karen Drucker's song, Let It Be Easy, here.

As always, I welcome your comments; to reply please click here.
In the Spirit of Healing,

Jan Adrian, MSW
Founder and Executive Director
www.healingjourneys.org
We invite you to join us in a special FREE online event featuring bestselling author Jean Shinoda Bolen! Jean's groundbreaking book, Goddesses in Everywoman: Powerful Archetypes in Women's Lives, became an instant classic when it was published 30 years ago, and it remains a foundational work for feminist psychology today. Learn more and register here.
Dr. Lise Alschuler and Karolyn Gazella are developing an interactive, personalized web-based health plan specifically designed for cancer survivors. They need your help testing a survey about cancer survivor health and lifestyles. If you would be willing to take the survey, no later than Wednesday, 1/27, they would be so appreciative. Find the survey here.
Note: Margaret Dubay Mikus, PhD, was a research scientist and teacher. Using an integrative approach, she healed from multiple sclerosis, cancer, heart failure, and depression. Now a poet, singer, story-teller, healer, and photographer, she has three award-winning books including her latest, Thrown Again into the Frazzle Machine: Poems of Grace, Hope and Healing, a welcome lifeboat through life's hard times. www.FullBlooming.com

The poem below is from As Easy as Breathing: Reclaiming Power for Healing and Transformation (from Margaret's first round with breast cancer). It was inspired by Annan Paterson's moving performance of Deep Canyon at the Healing Journeys conference in 2001, which you can watch here.

After Deep Canyon
by Margaret Dubay Mikus
Not behind me,
not behind me
this cancer, this disease—
the mistakes, the laughter
the judgment, the miracles.

. . . Read Full Poem
If you would like to update your Email Information, please click here.

Honor the ones you love by making a donation in her/his name to Healing Journeys:


Please remember Healing Journeys while shopping. Click on Amazon or Goodshop
first, and Healing Journeys benefits from your purchase:


Honor the ones you love by making a donation in her/his name to
Healing Journeys.
Your donations to Healing Journeys help keep our Cancer as a Turning Point conferences free of charge for those who attend.

Please make a tax deductible donation today to support Healing Journeys and those who need the services we offer.

Safe & Secure!
---
* * * CDs & DVDs * * *
Hope, Faith, & Transformation
Guided Imagery for Healing

CD Created For
Healing Journeys
20th Anniversary

More Information

Physical CD

Download


---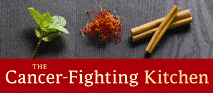 The Cancer-Fighting Kitchen

DVDs of the Los Gatos, CA Workshop — Available Now
More Information
---
Jan's Blog

Jan shares her personal
healing journey.
---
Please remember
Healing Journeys
while shopping.
Click the Amazon icon below and Healing Journeys will benefit by your purchase!





For all other shopping online, click GoodShop first and
Healing Journeys
receives a percentage!

---

---

---
---