In this issue:

Director's Reflections - by Jan Adrian, MSW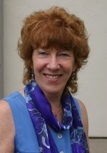 Dear Friends,

When I first created the Cancer as a Turning Point, From Surviving to Thriving™ free conference, it was because of the needs I felt as someone diagnosed with cancer. I knew that, in addition to treating my body, I needed to engage my spirit.

I wanted to be in a community where the language of the heart was valued equally with the language of the mind. I wanted inspiration and hope, as well as information and medical treatments.

Healing Journeys, the non-profit organization that I formed to produce the Cancer as a Turning Point™ free conferences, has created such a community. It seems like a lot of people wanted and needed the same things I did. We're about to produce our 26th conference and the feedback I have received consistently is that the conference has nourished your spirits, activated your hope, and helped you to thrive.

Some of the questions I hear frequently are:
Why haven't more people heard of it?
Why aren't you on Oprah?
Why isn't this conference offered at every cancer center?
I have the same questions, and I think the answer lies in the limitations of my talents and my time.

I have a gift for knowing what our spirits need to thrive, and I have the talent of knowing which presenters have something genuine and useful to share to meet those needs. What I don't have is the gift of telling the world about it. I'm good at creating the program, but not good at promoting it. I should be the Program Director, and someone else should do the fund raising and promoting.

I've been passionate about Healing Journeys and have dedicated my time and energy to it for the last 15 years. If I continue to try to do it all, Healing Journeys not only won't grow; it will die. The need for what we provide is as strong as ever, and I want the gift of the conference to be available to even more people. I want Healing Journeys to thrive and I need help.

The miracle I am ready for now is for someone to step forward who is as passionate as I am about this conference, and who has strengths in the areas that are my weaknesses — marketing, promoting, and fund raising. I'd like to teach someone what I have learned in 15 years of trial and error, and then step into a role of Program Director as s/he takes Healing Journeys to the next level.

Miracles have happened frequently in the past 15 years with Healing Journeys. I know they are not only possible, but probable. I can't post a job listing for what I know we need because we don't have money to hire someone. Both donations and participation in our paid events have dropped significantly in the last year. That's why this has to be a true "miracle."

We need someone as passionate as I am, who is willing to start the work first and create the funding for the position. If you are that person, or you know someone who might be, I want to talk to you.

We still have a lot of work to do to accomplish our Vision: that EVERYONE touched by cancer or any life-altering illness be empowered to move from surviving to thriving.


In the spirit of healing,


Jan Adrian, MSW
Founder and Executive Director


Note: Gerald Green was reborn in 1995 as a cancer survivor at the age of 46. He converted his focus from work to home and volunteerism, and to writing his memoir, Living Above the Line, A Family's Victory Over Cancer, which will be published later this year.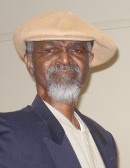 One, Two, Three


by Gerald Green
Ground up popcorn kernels oozed under my partials. I tried to ignore the pain, but the gritty mess robbed my taste buds of the flavor. I flushed it down with pink lemonade between bites, until my gums screamed.

"That hurts!"

I don't know why I expected a different result; the same thing happened every time I ate popcorn. I quit eating, removed my partials, and wrapped them in a napkin. I took my eyes off the movie screen for a second, while putting them in my pocket. Damn I missed it. What happed? Everyone laughed except me. Then the joke hit me, but tongue spasms stole the humor. I closed my eyes and recalled the dentist snipping at my tongue. It sounded like it should hurt.... Full Story.


The Matter
by Patricia Reynolds Sorbye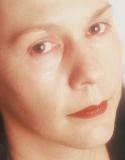 Note: In the summer of 2008, Patricia Reynolds Sorbye was diagnosed with breast cancer, resulting in a lumpectomy, chemo and radiation. Patricia credits hypnotherapy with making the experience easier than it might have been otherwise.

Currently cancer-free, she is a Certified Hypnotherapist, living and practicing in Oakland, California. Patricia's website is Watervox Hypnosis & Hypnotherapy, www.watervox.net.


Sitting on the examination table
In the tiny room,
As you sketch my body parts and describe the necessary treatment
Family looking on—four extra pairs of eyes, four additional minds
—still as tombstones in rabbit season.

I drift along your words in disbelief
How can this be the way it ends
With so many more imaginative scenarios in the offing
—contemplated over a lifetime.

I zoom in again, to your kind, even tone—the soft redness of your
hair
And the matter of your fact. . . . Full Poem.



How Then, Shall We Live? Four Simple Questions That Reveal the Beauty and Meaning of Our Lives
by Wayne Muller

Reviewed by Lynne Singer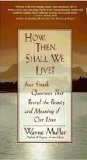 Am I a victim? Cancer patient? Cancer Survivor? Thriver? Wayne Muller says, "The way we name ourselves colors the way we live."

How Then, Shall We Live? is a workbook for anyone wanting to enrich their life's journey.

Using exercises and activities, anecdotes, poetry, and stories, Muller walks us through the process of answering these four simple but essential questions:
Who Am I?
What Do I Love?
How Shall I Live, Knowing I Will Die?
What Is My Gift to the Family of the Earth?
Wayne Muller is a wise therapist, a minister with knowledge of the great wisdom traditions and a well-respected community activist. Pulling from his vast experience in all three areas, he has written a wonderful manual for how to fully experience life.

Additional information:
Wayne Muller, MDiv, will be a keynote presenter
at the free Cancer as a Turning Point conference in Renton, WA (Seattle area) on October 3, 2009. You may learn more about him by reading his bio.


If you purchase this book, we'd appreciate it if you would use our Amazon Associate link, in the bottom left navigation on our website. Your price will be the same, and Healing Journeys will receive a small percentage of the sale. Every bit helps! Whenever you are buying anything from Amazon (books, CDs, even TVs and appliances), we benefit if you first go to www.healingjourneys.org, click on the Amazon link, and make your purchase.

If you would like to update your Email Information, please click here.
UPCOMING EVENTS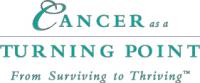 1-Day FREE Conference

October 3, 2009
Seattle area, WA

* Last Day to Order Lunch * Monday, September 28

More Information

Presenters


---



The Existential Expedition

November 14-15
Berkeley, CA

More Information


---

CDs from the Greenville 2009 Conference


---

Forward This to a Friend
---