In this issue:

Director's Reflections - by Jan Adrian, MSW


Dear Friends,

Many of us are goal setters and we can easily get addicted to a particular outcome. The Secret is a popular book and movie that promotes the idea that we can create our own reality. This idea can make us feel that we are doing something wrong and are personal failures if something isn't going our way.

I think the idea that I am solely in charge of what happens in my life comes from limited thinking. I am only a small part of the whole and I believe there can be something greater for me and for the world than I can conceive with my limited perspective.

I want to share an example of something that recently happened in Healing Journeys.

When Harrison Medical Center was no longer able to be the sole sponsor for the conference we had planned for October 3, in Bremerton, at first I was upset and anxious. I already had the presenters booked and people had told me they were planning to attend. I believed the conference would definitely benefit many people and it should go on.

On June 9, the message in the Daily Word was:
"What is the most positive, effective action I can take when circumstances seem beyond my control? I pray."
So I prayed and asked for direction. And I used the affirmation:
"Divine order is bringing about the best outcome now."
I was open to learning what might be better than the Bremerton conference I had planned.

When we are open to co-creation with what I will call Divine intelligence, we are often given ideas or dreams that guide us. Following my intuition, I sent emails or called key Healing Journeys supporters in the Puget Sound area.

As a result of trusting my intuition, not giving up, and being open to Divine order, the conference will happen in Renton on October 3, hosted by Valley Medical Center, co-sponsored by Seattle Cancer Treatment and Wellness Center, Harrison Medical Center, and supported by two generous donors.

Bremerton and Renton are close enough together that we can use the same presenters, some of whom were chosen because they live in that area. Our conference was in Bremerton in 2007, but has never been in Renton (which is between Tacoma and Seattle, near the Sea-Tac airport).

We will reach a new audience, keeping in alignment with Healing Journeys' vision — that EVERYONE touched by cancer or any life-altering illness be empowered to move from surviving to thriving.

I am looking forward to the day when I don't judge an experience as good or bad. Rick Warren, author of The Purpose Driven Life: What on Earth Am I Here For?, says:
"I used to think that life was hills and valleys — you go through a dark time, then you go to the mountaintop, back and forth. I don't believe that anymore. Rather than life being hills and valleys, I believe that it's kind of like two rails on a railroad track, and at all times you have something good and something bad in your life. No matter how good things are in your life, there is always something bad that needs to be worked on. And no matter how bad things are in your life, there is always something good you can thank God for."
I want to take it a step further and not label experiences as "bad" or "good." I pray for the wisdom to accept what "is" and focus on where I go from here.


In the spirit of healing,


Jan Adrian, MSW
Founder and Executive Director




A Hello That Is Really A Goodbye


by Lior Jacober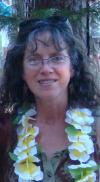 Note: Lior Jacober is a single Mom, seamstress, prize-winning pie chef, and well on her way to becoming a credentialed elementary school teacher. She has had lymphoma 4 times, and has survived not only that but: 4 types of chemo, 4 thousand rads* of radiation, living in 4 different states (Ohio, Florida, Upstate New York and now California,) 4 siblings, and more than 4 decades on this sweet planet.

*The unit formerly used to measure the level of ionizing radiation absorbed by something, equal to 0.01 joule per kilogram of irradiated material.


Hello, Dark Figure looming in my bedroom doorway. I am surprised and not-surprised to see you there, hanging back in the shadow, between the hall and my room. You have come uninvited. You lurk, you watch. You enjoy the fear that you are able to provoke in me.

1987. First occurrence. Perhaps not first brush with death, but that, as they say, is another story. Had you looked like Death did in 1961's Twilight Zone — that rugged, handsome, blue-eyed Robert Redford of 21 — I might have been fool enough to let the fantasy carry on. But you are dark, threatening. Your hood covering what would have been a face. Your cape covering what would have been a body. You want something from me. And I, at 31, am not about to give, not about to give up.... Full Story.




IT WAS ANOTHER WOMAN
by Nancy McKay





Note: Nancy McKay gives spiritual direction in the progressive Christian tradition. She also practices and teaches Bio-Spirituality through Focusing.

She is a former presenter at the Cancer as a Turning Point, From Surviving to Thriving™ conference and a current Healing Journeys board member.



It was another woman who answered the phone.
Yes, Doctor........yes
yes............yes
That's life threatening, isn't it?

I see.
How long?
months?.......a year?........2
at the most? . . . Full Poem.




Writing for Wellness: A Prescription for Healing
by Julie Davey

Reviewed by Nancy McKay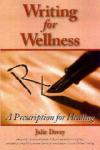 Julie Davey, a two time breast cancer survivor and a care-giver, knows the healing power of writing one's own story in one's own words. In 2001, she created Writing for Wellness classes for her fellow cancer patients at City of Hope. The lessons remain popular with people who have any tragedy or other life-altering illness.

Now, anyone can experience these classes in book form.


Each chapter is divided into three parts:

1. Davey's own writing.
2. Student writing.
3. Questions that lead to the reader's writing on the same topic.

Some chapter titles are Healing and Feeling, Changing Priorities, Heroes and Helpers, Your Unspoken Dreams, and Capturing Nature's Power.

This book is definitely user-friendly. Thoughtful organization and clear instructions assist the reader to claim their own healing potential and WRITE. It is possible also to use the writing prompts and questions to stimulate visual art, music, or dance.

Additional information:

If you purchase this book, we'd appreciate it if you would use our Amazon Associate link, in the bottom left navigation on our website. Your price will be the same, and Healing Journeys will receive a small percentage of the sale. Every bit helps! Whenever you are buying anything from Amazon (books, CDs, even TVs and appliances), we benefit if you first go to www.healingjourneys.org, click on the Amazon link, and make your purchase.
If you would like to update your Email Information, please click here.
UPCOMING EVENTS




The Cancer-Fighting Kitchen
and
Healing Yoga

September 12, 2009
Sacramento, CA

More Information


---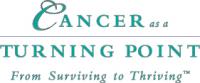 1-Day FREE Conference

October 3, 2009
Seattle area, WA

More Information

Presenters


---


The Existential Expedition

November 14-15
Berkeley, CA

More Information


---

CDs from the Greenville 2009 Conference


---

Forward This to a Friend
---