In this issue:
Director's Reflections - by Jan Adrian, MSW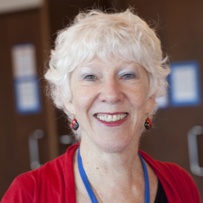 Dear Friends,

The Cancer as a Turning Point, From Surviving to Thriving™ conference last week-end was awesome! One participant wrote, "I came here with my wife expecting some sort of sales pitch and instead I sit here in awe of the grace and humanity and the pure giving of this gift to us who are so in need. Thank you, thank you, thank you."

There were many profound lessons and highlights at the conference in San Mateo for me. Before I tell you about one of them, I want to share with you an exciting video I recently watched on the internet.

If you have any doubt that nutrition is a vital part of your healing, I encourage you to watch a talk by William Li, a mainstream scientist, talking on the subject, "Can we eat to starve cancer?"

Jeanne Wallace, one of our conference speakers, has been talking about anti-angiogenesis for years in her talks on the role of nutrition in controlling cancer. It's so exciting to see that the world is starting to catch up with her cutting-edge information.

If you want to learn more about how to eat to starve cancer, come to the Cancer-Fighting Kitchen workshop on November 5th in Napa with Jeanne Wallace and Rebecca Katz. If you can't be there, you can watch the DVDs from their workshop we held in March. I can't emphasize enough how important this information is to your health. People often ask me what I have done to continue to thrive after three primary cancers, and evidence-based nutrition has been a biggie.

I want to share just one of the highlights/lessons for me from the conference. Dean Shrock, PhD, talked about research showing that people who do what truly brings them joy are more likely to live longer and healthier lives. When I heard that, I made a mental note to pay closer attention to what brings me joy.

About an hour after that talk, I found myself dancing on stage with about 50 other people and feeling truly joyful. I could feel the music in my body, enhancing my feeling of aliveness. And I loved the eye contact and connections I experienced with the other people dancing on stage. I became aware that music, dancing, and connecting with others bring me joy.

If a doctor prescribed a pill that research showed would help me live a longer and healthier life, I'd take it. Why is it so difficult to add more music, dancing, and connection to my life? I so often think I have to finish my work before I can do something just for fun. There is no evidence that finishing one's work contributes anything to one's quality or quantity of life. I'm going to pretend that I have a prescription to increase the music, dance, and connections with others in my daily life.

I would love to hear what some of your lessons or highlights were. What happened that became a "take home" lesson for you?
Write a comment.


In the spirit of healing,


Jan Adrian, MSW
Founder and Executive Director
www.healingjourneys.org
Note:
Maggie is a practicing psychotherapist in San Francisco who has been helping people with the many and varied symptoms of trauma in their lives. She was diagnosed with metastatic lung cancer in July, 2010. In an attempt to deal with the trauma of her own diagnosis she returned to writing after more than a ten-year hiatus through the Markstein Cancer Center's program to relieve stress and promote healing.
Crossing the Line

by Margaret Passanisi
Once again I have crossed a line on my journey with cancer. The results of my last PET/CT scan indicated more spots on my lung and the brain MRI showed four new lesions, three in one area of my brain and one in a different part. However the latest PET/CT scan was what is known in medical circles as "clean" meaning no sign of cancer in the body. Here is where the line shows up, right in the middle of the room. I don't vault over it, reeling with joy. I approach it cautiously, not sure what to do, almost afraid to look at it.

What does it mean to be told you have cancer and three months later be told you don't have cancer? I am beginning to understand that crossing the line is about transforming your life so you can live in uncertainty. It is about learning to live moment by moment, hour by hour and day by day. This school is unlike any other I have attended.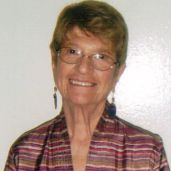 Note: Carrie Knowles, an M. Div. student at the Unitarian Universalist seminary in Berkeley, just completed a year at UCSF Medical Center as a Chaplain Resident.
Formerly a college teacher, psychologist and attorney, she has written poetry all her life.




Cry in the Waste of Silence

by Caroline Knowles
You know me, you know my face.
I am the young man with the curly black hair
and the beard half grown on my chin;
not a strand of my hair is gray.
I am the girl without hair now.
Even my eyelashes will drop
away in the tears I hide from you. . . .
Sabbath: Finding Rest, Renewal, and Delight in Our Busy Lives

by Wayne Muller
Reviewed by Parthenia M. Hicks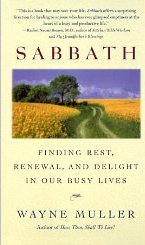 "At rest, we come face-to-face with the essence of life. If we believe life is fundamentally good, we will seek out rest as a taste of that goodness. If we believe life is fundamentally bad or flawed, we will be reluctant to quiet ourselves, afraid of meeting the darkness that resides in things—or in ourselves." ~ Wayne Muller, Sabbath

I first heard Wayne Muller speak at a Healing Journeys conference about ten years ago and was immediately intrigued by the quiet allure of his speech. His book, Sabbath was new and I wanted to read more of what this man had to say.

I wouldn't get to it for another year, when to my delight it was the very first book on the list for my first year in ministry school for Kriya Yoga. Before the start of school I went up to the mountains to stay at a cabin and to eagerly begin Wayne's book.

What happened was a Sabbath in itself. As I settled each day to read about the ancient rituals of Sabbath, I soon understood that honoring the Sabbath could have a positive influence on the daily grind of decisions I had to make. I could and can, choose to let go of some of my busyness and not be in submission to our cultural standard of overwork, often to the point of exhaustion, a work ethic so intense that I frequently could not exercise good judgment and good decision-making on my own behalf.

In Sabbath, Wayne says, "Perhaps this is why, in most spiritual traditions, 'Remember the Sabbath' is more than simply a lifestyle suggestion. It is a commandment, an ethical precept as serious as prohibitions against killing, stealing and lying. How can forgetting the Sabbath — forgetting to be restful, sing songs and find nourishment and delight — possibly be morally and socially dangerous?"

Wayne says we have forgotten the Sabbath and become enmeshed in the "violence" of overwork. "Sabbath time is a revolutionary challenge to the violence of overwork, because it honors the necessary wisdom of dormancy."

Burnout is a soul-killer as well as a destroyer of health. I realized that I could set aside time to honor the sacred spirit I am, and make choices that slowed me down enough to become aware of ritual and the sacred space of time and the remembrance of myself as a spiritual being, not a machine. I realized that the act of reading this book was a Sabbath in itself. I could feel the tension in my body release as I gave myself permission to do nothing and know that I was doing everything.

When I move so fast that I burn myself out, I am not honoring the life I have been given and I suffer from not having the time to heal, or to completely take in the meaning of my own significant life experiences.
The Sabbath, according to Wayne, is an "opportunity, every week, to have a new beginning, where all things become new . . ." He makes it easy for us by giving us "Practices for A Simple Sabbath" that can be done in an afternoon or morning. He tells us how to regain spiritual equilibrium by reinstating the Sabbath and taking the time to consciously fit it back into our lives.

This book has remained in my library and when I feel that tug toward violent working habits and insane busyness, I know it's time for a reread. I know that within a few pages, my heart rate will slow down and my breathing will be less shallow. I will be taking a step toward spiritual and physical health, for myself and for my loved ones.

Additional information:
If you purchase this book, we'd so appreciate it if you would use our Amazon Associate link, below, or in the bottom left navigation on our website. Your price will be the same, and Healing Journeys will receive a small percentage of the sale. Every bit helps! Whenever you are buying anything from Amazon (books, CDs, even TVs and appliances), we benefit if you first go to www.healingjourneys.org, click on the Amazon link, and make your purchase.
If you would like to update your Email Information, please click here.
Your donations to Healing Journeys help keep our Cancer as a Turning Point conferences free of charge for those who attend.

Please make a tax deductible donation today to support Healing Journeys and those who need the services we offer.


---
*** UPCOMING EVENTS ***
The Cancer-Fighting Kitchen
Offering:
Continuing Education (CEs)
&
Continuing Medical Education
(CMEs)


New Live Workshop
with
Rebecca Katz
and
Jeanne Wallace


November 5, 2010
Napa, CA
---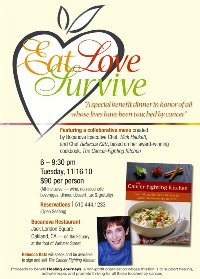 Eat, Love, Survive!

A Benefit Dinner
for Healing Journeys!

More Information

Print our Poster

Menu


---
at Santa Cruz, CA Workshop.
with Jeanne Wallace
& Rebecca Katz
New DVD!


The Cancer-Fighting Kitchen
with Jeanne Wallace
& Rebecca Katz

Watch Sample - Important tests for cancer patients.
---
Featured Product of the Month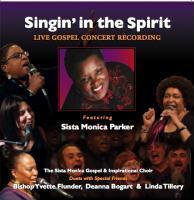 Sista Monica & Choir
Special - $15
including shipping!

---

---

---
Using our Amazon Associate link benefits Healing Journeys.
---
Tell a Friend
---
Your donations to Healing Journeys help keep our Cancer as a Turning Point conferences free of charge for those who attend.

Please make a tax deductible donation today to support Healing Journeys and those who need the services we offer.


---