In this issue:
Director's Reflections - by Jan Adrian, MSW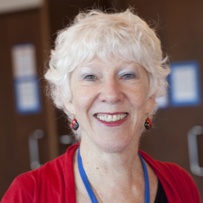 Dear Friends,

'Tis the season to be thankful, and my gratitude list is long this year. Even though 2010 has been a busy year for Healing Journeys, with three conferences and four workshops, I've been questioning whether we could continue because of the doldrums in the economy. For many reasons, I am now feeling hopeful and optimistic about the future of Healing Journeys.

I'm grateful that we have hired Beth DeLashmutt-Poore as our Executive-Director-in-Training. She brings new energy, passion, and skills that I think will not only help create financial sustainability for Healing Journeys, but will help us grow and thrive.

I'm grateful for all of you who contributed in so many ways to the success of the Cancer as a Turning Point free conference in San Mateo last month. Thank you to those that volunteered, made donations, bought tee shirts, prayed for us, told your friends about it, distributed brochures, danced, took extra programs to give to others, and were present to truly connect with each other. I hope you will take 6 minutes to experience the spirit of that conference by clicking here to watch the video that communicates the essence of the week-end event.

I'm grateful for the amazing information that people received at The Cancer-Fighting Kitchen workshop on November 5 in Napa. The word I heard over and over from people describing how they felt after the workshop was "empowered." Here's one of many similar comments:
Awesome! As a cancer patient one often feels out-of-control. Being able to proactively do something about future cancer via diet is very empowering. THANK YOU!!!
I'm grateful for the remarkable community of compassionate people I have met through Healing Journeys. I loved meeting many of you in Knoxville, TN and Charlottesville, VA when we had free conferences there in June. And I'm grateful for the Wellness Community in Knoxville and the University of Virginia Cancer Center in Charlottesville for making those conferences possible.

I'm grateful that I am healthy and thriving - celebrating three years of NED (no evidence of disease). I'm looking forward to the planning Beth and I will do the rest of this year to create our programs for 2011. I feel so blessed to be doing this work that I love and that is making a difference in the lives of so many people.

Thank you for being part of this community. I'm grateful for you.

Write a comment.



In the spirit of healing,


Jan Adrian, MSW
Founder and Executive Director
www.healingjourneys.org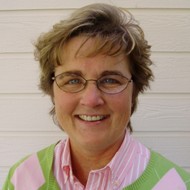 Beth DeLashmutt-Poore is new to Healing Journeys, working alongside Jan in a position we are fondly referring to as "Executive-Director-in-Training" or "EDIT."

Beth says, "After attending the San Mateo Conference and experiencing the wonderful work being done by this organization, I am thrilled to be joining the Healing Journeys community."

"My background in business development, marketing, and public relations has given me skills that I am excited to use to help sustain and grow Healing Journeys. I love the message we carry that healing, hope, and thriving are available to us all, no matter what life condition we may find ourselves in. I look forward to meeting many of you, and invite your phone calls and correspondence any time!"

Also new this month:
Experience the spirit of the Cancer as a Turning Point conference! Watch our new video, filmed mostly at the San Mateo conference in October.


GoodShop.com is a new online shopping mall which will donate up to 30 percent of each purchase to Healing Journeys! Hundreds of great stores including Macy's, Target, Gap, Best Buy, eBay, and Barnes & Noble have teamed up with GoodShop and every time you place an order, you'll be supporting Healing Journeys.

It's so easy to use:



Click on the GoodShop icon below.
Type "Healing Journeys" in the "Who do you Goodshop for" box.
Click "Verify" and then begin shopping!


Please support Healing Journeys through your purchases online at your favorite stores, as well as let your friends and family know about supporting Healing Journeys via GoodShop.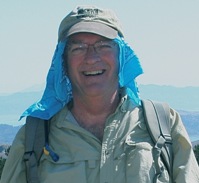 Note:

Douglas Beckstein
is free and clear of cancer for seven years. He is the author of
Semicolon
, a book about his colon cancer experience.
Touched by Angels
by Douglas Beckstein
At dawn, I drove to Mt. Tam to join other hikers for the 10th annual Peak Hike fundraiser for the Breast Cancer Fund. Kids in sneakers drank Red Bull. College students shivered in the fog. A few seniors were ready to climb 1000 feet.
I am a sixty year old colon cancer survivor, diagnosed stage III in October 2003. I completed abdominal surgery and six months of chemo and radiation. Chemo treatments were like dying and coming back to life. Angels were there. I experienced a rainbow of emotions including the fear of dying and the joy of living.
Today I am free and clear from cancer. The Mt. Tam hike would be easy, I thought. . . .
Read Full Story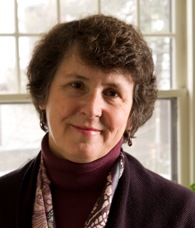 Note: Susan Deborah (Sam) King, M.Div., has taught writing at various institutions in the Minneapolis area, and Connecticut. Formerly a Presbyterian minister and psychotherapist, she leads retreats on creativity and spirituality, teaches privately and serves as mentor to many emerging poets.

Her poems have been widely published in magazines and journals, and she has several books of poetry published. She was given a George Family Foundation grant to complete a book of poems about her experience with breast cancer, One Breasted Woman, from which this month's poem is taken. Sam divides her time between Minneapolis and Cranberry Isles, Maine, with her husband, and is mother to grown twin daughters.

CONVERGENCE
by Susan Deborah King
In the market, the organic market where

we can find healing, untainted food,

they called out my name with gusto.

I looked over. I didn't know them.

Whose were those radiant faces?

They shouted: It's Jean! It's Ruth!

I'd never seen them with their hair!

The Woman at the Washington Zoo:
Writings on Politics, Family, and Fate by Marjorie Williams
Reviewed by Catherine Prevost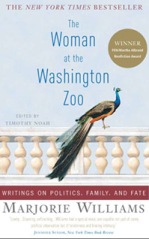 Marjorie Williams hit the world of Washington journalism in the 1980s. She quickly carved a presence in the male-dominated political arena, rising to a level of writing that included stints at the Washington Post, Talk, and Vanity Fair.

This book, edited by her husband Timothy Noah, is presented in three parts:

PROFILES: Williams' sometimes tongue-in-cheek observations of some of the political faces of the 1990s, such as Barbara Bush, Vernon Jordan, and Tony Coelho.

ESSAYS: displays Williams' probing and satirical wit as she writes fiercely about Makeup and Ms., A Working Mom's Comedy, and Uriah Heep goes to Washington.

TIME AND CHANCE: takes us deep into Williams' personal life following a 2001 diagnosis of stage 4 liver cancer.

After her death, her husband, Timothy Noah, was interviewed by Teri Gross on NPR following the publication of The Woman at the Washington Zoo. He eloquently spoke about the respect Williams garnered in the Washington political scene as well as her need to write openly about life with advanced cancer.

One of the most poignant essays is, The Halloween of my Dreams, in which Williams observes her young daughter, Alice, leaving the house on Halloween, dressed up with makeup, glitter, and very grownup bellbottom pants and clunky heels. Williams' observations provide the reader with a glimpse of the future. It is with this section, TIME AND CHANCE, that I recommend readers begin the book.

Additional information:
If you purchase this book, we'd so appreciate it if you would use our Amazon Associate link, below, or in the bottom left navigation on our website. Your price will be the same, and Healing Journeys will receive a small percentage of the sale. Every bit helps! Whenever you are buying anything from Amazon (books, CDs, even TVs and appliances), we benefit if you first go to www.healingjourneys.org, click on the Amazon link, and make your purchase.
If you would like to update your Email Information, please click here.
Your donations to Healing Journeys help keep our Cancer as a Turning Point conferences free of charge for those who attend.

Please make a tax deductible donation today to support Healing Journeys and those who need the services we offer.

Safe & Secure!
---
HOLIDAY SHOPPING?

Click this Amazon icon and Healing Journeys will benefit
by your purchase!




For all other shopping online, click GoodShop first and
Healing Journeys
earns money!

---
*** HOLIDAY GEMS ***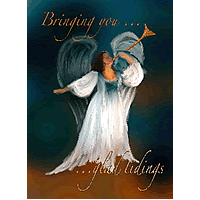 Greeting Cards
---

As visions of holiday gifts start swirling through your head, please consider a
donation to Healing Journeys
in honor of someone you love.

We will send them an
acknowledgment card!



Safe & Secure!

Or call (800) 423-9882
---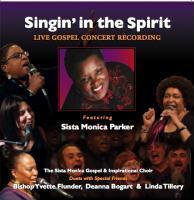 Sista Monica & Choir CD
---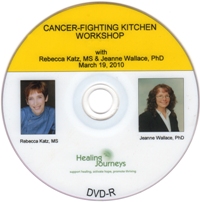 Cancer-Fighting Kitchen DVDs
The Cancer-Fighting Kitchen recorded March 19, 2010
at Santa Cruz, CA Workshop,
with Jeanne Wallace
& Rebecca Katz.

The Cancer-Fighting Kitchen
Question & Answer Session
with Jeanne Wallace
& Rebecca Katz

Watch Sample - Important tests for cancer patients.
---

---

---
Tell a Friend
---
Your donations to Healing Journeys help keep our Cancer as a Turning Point conferences free of charge for those who attend.

Please make a tax deductible donation today to support Healing Journeys and those who need the services we offer.

Safe & Secure!

---