In this issue:
Director's Reflections - by Jan Adrian, MSW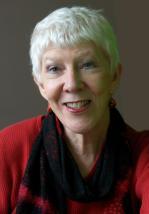 Dear Friends,

I had another reminder this week of what a difference one person can make. I've written about Robin Davenport before. She was responsible for our Cancer as a Turning Point conference being offered in Greenville, SC.

I talked to a man this week from Texas who attended that first conference in Greenville in 2005 with his wife. She had just been diagnosed with colon cancer and they were afraid and devastated. He told me he hadn't laughed since he heard the diagnosis until he heard Terri Tate's presentation at that conference. He learned that it was possible and OK to laugh, and to live fully, even though they were living with cancer. At that conference he saw role models that taught them how to live, truly live, with a cancer diagnosis. It changed his life.

His wife, Sylvia Thompson, had a gift for expressing herself in poetry. After her diagnosis, she felt she had a mission to use that gift in a way that would help others. A book of her poems was published and she got to do a public reading and book signing before she died in March, 2008. Even the title of her book is inspiring to me — In the Garden of Illness: I Sit by the Well of Hope. I hope you enjoy some of her poems in this newsletter, as well as a story by her husband, William.

And then I thought about how the ripples continue to expand from Robin's passion to bring the conference to Greenville. A psychologist from the University of Virginia Cancer Center attended a Greenville conference and instigated bringing us to Charlottesville. The Director of the Wellness Community in Knoxville, TN attended a Greenville conference and has arranged for us to offer it in Knoxville in celebration of their 20 year anniversary. When they experienced what a difference it made, they wanted to share it with their communities. As a result of their efforts, next month the conference will be offered in both Charlottesville, VA and Knoxville, TN.

Each of these free conferences will feature the languages of the spirit (humor and music), as well as presentations by experts on healing. In Charlottesville, Michael Lerner, PhD, will talk about Deep Healing With Cancer. In Knoxville, Jeremy Geffen, MD, will talk about The Seven Levels of Healing: Celebrating Life and Spirit on the Journey. And we will hear from the experts on using guided imagery to complement your healing journey — Marty Rossman, MD, in Charlottesville and Belleruth Naparstek in Knoxville. Please spread the word to anyone you know who can use some education or inspiration related to their healing journeys.

We expect almost a thousand people to experience the conference this June for the first time, and we know it will make a difference in their lives. None of this would have happened without Robin's passion and commitment. Robin told me after one of the Greenville conferences that she would never again think that one person couldn't make a difference in the world. Robin died in January, 2008, and I hope she can see what a potent force she continues to be.


In the spirit of healing,


Jan Adrian, MSW
Founder and Executive Director
www.healingjourneys.org


Because The Cancer-Fighting Kitchen Workshop in Santa Cruz was so popular, we are pleased to announce that we are repeating it live with Jeanne Wallace and Rebecca Katz! It will be held in Napa, CA, on November 5, 2010.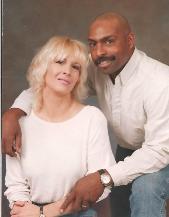 Note:
William Thompson was the caregiver for his wife, Sylvia, who died of colon cancer in 2008.
He was an all-star football player at Texas A&M University in the mid-70's. He played in the NFL with New Orleans in 1977, and Cleveland in 1978.
He played guitar in the band,
Dallas Air Posse,
located in Arlington, TX. Their last CD was recorded in 2007.

Washing for My Hero

by William Thompson
Sylvia and I were at a very good point in our lives in November, 2004. Having just returned from my father's funeral, we were proud of moving to El Paso, Texas and starting our own business so we could provide 24-hour care during his 2 years of illness.

Sylvia wrote poetry, and I was training to become a professional football scout, and playing guitar in a band in Dallas. We believed we'd made it through the most difficult part of our lives together and we were starting the best part.

That belief was extinguished on Sylvia's birthday, February 2, 2005. A colonoscopy revealed a large mass. The doctor was sure it was malignant, and oncologists demanded chemotherapy and radiation immediately. Sylvia chose to wait until after surgery and diagnosis to devise a plan.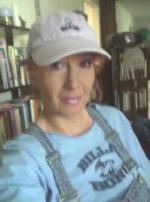 Note: Diagnosed with colon cancer on her birthday in 2005, Sylvia S. Thompson discovered the healing power of creative writing through her illness.
She taught meditation, Reiki, Chakra and Color Therapy, and took part in a women's Kabbalah study group in her community. Sylvia died on March 21, 2008.

These poems are from her book, In the Garden of Illness: I Sit by the Well of Hope, available from Amazon (please use our affiliate link below).


ENLIGHTENMENT
by Sylvia S. Thompson
I prayed to the Heavens
for a great teacher
dignifying, enlightening and steady.
With desperate pleas,
in silent conveyance,
that I, the student, was ready.

And so the Heavens,
obliged to my need,
sent a great teacher
to answer.
When I asked him his name,
he smiled at me warmly,
bowed down to me
and said,

CANCER.

. . . Read Another Poem

A Blessing in Disguise:
39 Life Lessons from Today's Greatest Teachers


by Andrea Joy Cohen M.D.
Foreword by Thich Nhat Hahn
Reviewed by Fran Haynes MA, MFT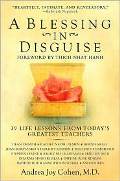 I discovered this book quite by accident, on a table in a large chain bookstore. It was published in 2008 by Penguin Books. Although I had not heard anything about it, the list of contributing luminaries of our time (on the cover), more than caught my eye.

The authors of these one-of-a-kind stories read like a Who's Who list of cutting edge contributors to the field of healing, consciousness and spirituality. They include Rachel Naomi Remen M.D., Bernie Siegel MD, Dean Ornish MD, Joan Borysenko PhD, Belleruth Naparstek PhD, Steven Levine, and many others.
Throughout the book, Andrea Joy Cohen (doctor, writer and cancer researcher), intersperses her inspirational poetry and quotations by still more respected heroes and teachers.

I have been attracted to many such books through the years, but this one is different. . . deeper, richer, and more meaningful. The book is designed to gather stories under six headings which are: Overcoming Challenges, Soul Expression, Death and Dying, Life's Everyday Lessons, Spirituality, and Family, Love and Relationships. Steven Levine states that A Blessing in Disguise is "A magnificent manual for grace." Well stated.

This is the kind of book that you can read from cover to cover, or simply open to a chapter that speaks to you. I found each story to be so rich, that I couldn't digest more than two or three at a time. The personal stories were soothing, uplifting, encouraging and healing. The ideas discussed lend themselves to soul searching, journal writing and conversations with good friends. While I had read many of the authors and heard some of them speak, these contributions were new and not just an excerpt. Each story seemed complete within itself.

In addition to the stories filling me up, each section contains information on additional books, audio materials, websites, music recommendations and help lines. The end of the book proposes questions for discussion for personal transformation and how to live authentically. Finally, the reader is invited to contribute her/his own story by submitting it to Dr. Cohen.

I love this book and purchased several copies for friends along with a refrigerator magnet that states "Someday, I'd like to receive a blessing that isn't in disguise!" Perfect.
Additional information:
If you purchase this book, we'd so appreciate it if you would use our Amazon Associate link, below, or in the bottom left navigation on our website. Your price will be the same, and Healing Journeys will receive a small percentage of the sale. Every bit helps! Whenever you are buying anything from Amazon (books, CDs, even TVs and appliances), we benefit if you first go to www.healingjourneys.org, click on the Amazon link, and make your purchase.

If you would like to update your Email Information, please click here.
Your donations to Healing Journeys help keep our Cancer as a Turning Point conferences free of charge for those who attend.

Please make a tax deductible donation today to support Healing Journeys and those who need the services we offer.


---
*** UPCOMING EVENTS ***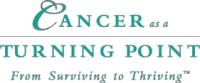 3 FREE Conferences in 2010!
Continuing Education Available



June 5 & 6
This conference is free, but you must Register.
June 26
This conference is free, but you must Register.

October 9 & 10
San Mateo, California

More information coming soon!


---


The Cancer-Fighting Kitchen

New Workshop!
November 5, 2010
Napa, CA

---
---
Tell a Friend
---
Your donations to Healing Journeys help keep our Cancer as a Turning Point conferences free of charge for those who attend.

Please make a tax deductible donation today to support Healing Journeys and those who need the services we offer.


---