In this issue:
Director's Reflections - by Jan Adrian, MSW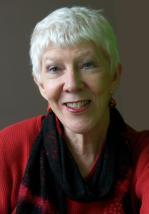 Dear Friends,

Last week-end, we ended the Cancer as a Turning Point conference in Charlottesville, VA, with the "Celebration of Heroes." It was a very moving closing to a powerful two days.

Barbara, who had been sitting in the front row for most of the conference, cried as we hugged following the powerful slide show of participants. She had been to our conference in Seattle four years ago, and came to this one because she wanted to hear Michael Lerner and Laura Pole. She didn't expect to be affected so deeply. She said she felt "tuned up" and she hadn't even known that she needed a tune-up.

This was our 27th Cancer as a Turning Point conference, so you would think I would be satiated by now. However, I, too, was deeply touched by the beauty, the courage, and the openness that I witnessed. Even more powerful for me than the information I receive from our conferences, is the quality of connections, both with myself and with others. Somehow the conference allows me to be truly present with others and with my own emotions.

Mark Nepo said in one of his essays:
"In truth, this deep and nameless ache in the presence of beauty and suffering has been a steadfast teacher and friend. It breaks me open to truth when I am too busy or numb to take in beauty. And these breakings of the heart are awe-filled events from which I don't recover but through which I am uncovered."
That feels like a good description of what seems to happen to many participants at the conference. By being "uncovered," we leave the gathering feeling more alive, more connected, and more hopeful. It is truly an experience of community where everyone is equally valued and no one is alone.

One example is that for several women with ovarian cancer, it was the first time they had spoken to another woman with ovarian cancer. They were able to share their experiences and know that they are not alone.

Each time I experience our unique conference, I feel sad for those that missed it. They missed a level of human connection that doesn't seem to happen very often. I urge you to come to Knoxville, TN on June 26 if there's any way you can. The presenter line-up is incredible and the combination of education and inspiration you will experience is hard to describe. You have to be there.

In the spirit of healing,


Jan Adrian, MSW
Founder and Executive Director
www.healingjourneys.org
Previously, Jan wrote about getting a "sympathy shave" when her friend lost her hair to chemotherapy. You can now watch the video of that shaving and enjoy award-winning Gaye Adegbalola singing Bald Headed Blues on our Healing Journeys YouTube Channel. Gaye will be performing at the Cancer as a Turning Point conference in Knoxville,TN on June 26.


A journalism student has started a new blog, Stories with Spirit. He "stumbled upon" Healing Journeys through a Google search, and wrote about us as his first story. Read it here.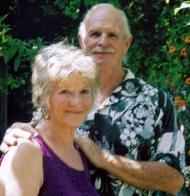 Note:
Anna Keck-Tomasso was a Founding 10-year Board Member of Healing Journeys and creator of the
Turning Point Symbol
.
Now happily retired from 35 years as a health care professional, she is enjoying life as an artist, bee-keeper's wife, and grandmother for a growing tribe of
9 little ones (2 of the 11 are grown).

Breast Cancer Healing Story — 20 Year Anniversary

by Anna Keck-Tomasso RN, Family Nurse Practitioner
Mine is a story of shock, synchronicity, and surrender. Twenty years ago, I had just been given a wonderful 50th birthday party by my three adult children, ex-husband and friends. I felt wonderful, healthy and balanced.

My private practice as a holistic women's-health Family Nurse Practitioner (FNP) was fulfilling. I blended mind-body-spirit with a focus on healing the whole person, not just their symptoms or "disease." I had just begun a loving new relationship with the man who was to become my husband. And the routine mammogram that followed my recent physical ("lumpy breasts," the doctor had noted) was not on my radar as something to worry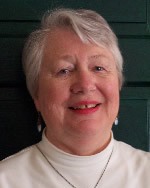 Note: Nancy McKay gives spiritual direction in the progressive Christian tradition. She also practices and teaches Bio-Spirituality through Focusing.

She is a former presenter at the Cancer as a Turning Point, From Surviving to Thriving™ conference and a current Healing Journeys Board Member.


Cause and Effect

by Nancy McKay
If you are diagnosed,

become diagonal.

If you are prognosed,

become protagonal.

When you are healed,

be helium.

The Church of 80% Sincerity


by David Roche
Foreword by Anne Lamott
Reviewed by Annan Paterson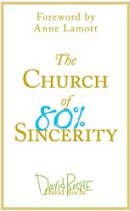 Find a few precious hours in your day. Perch comfortably on your favorite couch. Grab that comfy blanket and brew your favorite tea. Reach for David Roche's gem of a book, The Church of 80% Sincerity and "buckle up," as writer of the Foreword, Anne Lamott, suggests. This book is a deceptively quick read, for it is sweetly concentrated with feeling, entertainment and inspiration.

David Roche was born with a severe facial deformity, and he has spent most of his life trying to deny it, then grapple with it, then use this incredible difference to help the rest of us poor souls. He has found his face reflects the fears and horrors we all hold inside, and that by his "militant self-acceptance," as Anne Lamott calls it, we are that much freer to explore and conquer our own self-doubt and loathing.

Based on his one man show of the same title, David does a marvelous job of putting into print much of what is in his performance, so his voice and the twinkle in his eye come off the page. He is storyteller, preacher and absolver of sins. He relates vignettes about growing up the oldest of 7 children (no one talking about his face), becoming a young man and falling in lust, overcoming alcoholism, facing his own demons, and the grace he found from strangers and friends alike. He gives us precious insights. As a cancer "thriver," one of my favorites:

"The miracles I believe in are minimiracles, manageable miracles, bite-size miracles, miracles lite, one-minute miracles. They are miracles built of dreams, built of tomatoes, built of kisses, built of choice after choice in the face of uncertainty and fear. They are miracles built of grace. As we open to grace, we are miracle makers."
So what does he mean, "church of 80% sincerity?" He will explain it to you, but suffice to say that he is about forgiveness and embracing imperfection. When you read the final page, you will likely breathe deeply, stare out the window and thank your God, or higher power, or the Universe, for your own humanity and divinity, too.

Additional information:
If you purchase this book, we'd so appreciate it if you would use our Amazon Associate link, below, or in the bottom left navigation on our website. Your price will be the same, and Healing Journeys will receive a small percentage of the sale. Every bit helps! Whenever you are buying anything from Amazon (books, CDs, even TVs and appliances), we benefit if you first go to www.healingjourneys.org, click on the Amazon link, and make your purchase.

If you would like to update your Email Information, please click here.
Your donations to Healing Journeys help keep our Cancer as a Turning Point conferences free of charge for those who attend.

Please make a tax deductible donation today to support Healing Journeys and those who need the services we offer.


---
*** UPCOMING EVENTS ***

Continuing Education Available
June 26
October 9 & 10
San Mateo, California

More information coming soon!

Online registration will be available in July.

---

The Cancer-Fighting Kitchen

New Live Workshop
with
Rebecca Katz
and
Jeanne Wallace


November 5, 2010
Napa, CA
The Cancer-Fighting Kitchen recorded March 19, 2010
at Santa Cruz, CA Workshop.
---
---
Tell a Friend
---
Your donations to Healing Journeys help keep our Cancer as a Turning Point conferences free of charge for those who attend.

Please make a tax deductible donation today to support Healing Journeys and those who need the services we offer.


---