In this issue: (click to go to that section)

A Note from Jan — by Jan Adrian, MSW
Dear Friends,

Our sympathy goes to Lynne Singer, president of the Healing Journeys board, and her husband, Jerry. They just lost their daughter, Karen, to cancer. Sunrise, the powerful Healing Poem (below the News section) was written and performed at Karen's celebration of life service by her sister, Wendy.

For a moment, allow yourself to imagine that you deeply believe that within you there is a power that can heal and inspire and create the future that you most desire.

Those words are an excerpt from one of the four guided imageries that Emmett Miller, MD, together with musicians Susan Mazer and Dallas Smith, recently recorded for Healing Journeys. These words are from the third track, Empowering Your Inner Healer, on the forthcoming CD. When I listen to these words, I feel more hopeful, peaceful, and empowered. Incorporating this into my treatment is truly integrative medicine.

I've been listening to guided imagery tapes and CDs by Emmett Miller for about 35 years. I've loved Susan and Dallas's music for about 20 years. I am thrilled that they have created something together for the first time. And I'm deeply touched that this is their gift to Healing Journeys, in celebration of our 20th anniversary.

They will be speaking and performing at our free 20th Anniversary Celebration of Thriving on September 5th, and doing a cameo appearance at the free Cancer as a Turning Point, From Surviving to Thriving™ conference on September 6th. Whether or not you have past experience with using guided imagery, I think you will enjoy and benefit from the experience. I encourage you to be there if you can.

For those that can't attend, we will have the CD available on our website after the conference, with all sales benefiting Healing Journeys. Thank you, Susan, Dallas, and Emmett!
In the Spirit of Healing,

Jan Adrian, MSW
Founder and Executive Director
www.healingjourneys.org
If you're thinking of coming to our Transformation from Within retreat, with Jonathan Ellerby, PhD, November 22 — 24, at the beautiful Westerbeke Ranch, in Sonoma, CA, we encourage you to register now, because space is limited. A deposit of $200 will secure your spot, with the balance due by October 15th. The early-bird discount ends on September 15th. Get more information here and register here.
We'd like to let you know about this video with Kris Carr talking with Dr. Kelly Turner, author of Radical Remission, about 3 principles for radical remission (and prevention!). Discover in this interview how diet, herbs and supplements, spiritual practice, and cancer remission are linked. View it here.
Note: Wendy Organ lives in Woodinville, Washington, with her husband, 2 children and a golden retriever.

She teaches French at a local high school and is a 6-year survivor of a non-malignant brain tumor. She has found poetry a satisfying method of processing life's issues.


Karen & Wendy
My older sister, Karen, was diagnosed with stage IV metastatic breast cancer at age 45. An avid mountain biker and camper, devoted mother to her daughters, Trinity and McKenzie, Karen walked her cancer road with quiet grace and humbled stoicism. Her diagnosis, illness, and passing have changed the shape of our family, and we are a stronger unit because of her: we are closer to her husband than we were before; we are more
in-tune of each other's needs; we are more forgiving of the little things that once seemed huge. This is my tribute to her remarkable legacy of loving dedication to her family and a shout-out to the extraordinary woman she was. ~ Wendy
Sunrise
by Wendy Organ
The sun blinks the day awake.
Birds begin their morning song
and we are still here in a state of wanting you.
We wear our loneliness as a warm coat on a crisp November morn,
wrapping ourselves in its folds,
protecting us from the onslaught of the non-mourners
who pity us and keep their distance
afraid of catching our sorrow.
Some days I am afraid I'll never escape this need of cocooning.
Some days I question my being,
for I have never existed without you, Sister. Never.

. . . Read Full Poem
If you would like to update your Email Information, please click here.

Honor the ones you love by making a donation in her/his name to Healing Journeys:


Please remember Healing Journeys while shopping. Click on Amazon or Goodshop
first, and Healing Journeys benefits from your purchase:


Honor the ones you love by making a donation in her/his name to
Healing Journeys.
Your donations to Healing Journeys help keep our Cancer as a Turning Point conferences free of charge for those who attend.

Please make a tax deductible donation today to support Healing Journeys and those who need the services we offer.

Safe & Secure!
---
*** UPCOMING EVENTS ***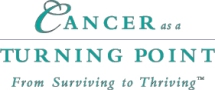 20th Anniversary Celebration
of Thriving
September 5 – San Jose, CA
Free Evening Event
More Information
FREE Conference!
Cancer as a Turning Point,
From Surviving to Thriving™ September 6 – San Jose, CA
More Information
---
Love Me Tender — Workshop
with Julie Interrante, MA
October 11 — San Jose, CA
More Information Soon
---
Transformation from Within
Retreat with
Jonathan Ellerby, PhD
November 22-24
Sonoma, CA

More Information

Register Here

Event Flyer
---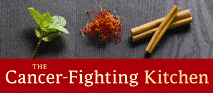 The Cancer-Fighting Kitchen
DVDs of the Los Gatos, CA Workshop — Available Now
Individual Order
Special Offer for
Cancer Resource Centers Only
---
Jan's Blog

Jan shares her personal
healing journey.
---
Please remember
Healing Journeys
while shopping.
Click this Amazon icon and Healing Journeys will benefit by your purchase!





For all other shopping online, click GoodShop first and
Healing Journeys
receives a percentage!

---

---

---
---