In this issue:
Director's Reflections - by Jan Adrian, MSW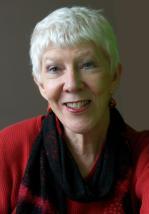 Dear Friends,

In 15 years of producing the Cancer as a Turning Point conference, I've learned again and again how much we can help each other. Most people come to the first conference because of a speaker they have heard of; they want to hear an expert.

What they often write on their evaluations at the end of the conference is how much they gained from the other cancer survivors they met there.

Or what an inspiration one of the healing stories was to them. People that come back to other conferences often say they return because of the "community."

We want to be part of a community that is authentic. We want to feel our connection with others. We want to contribute. We want to know that our life matters - to us, to our family, and to our community.

The conference brochure always says it is "designed to educate, inspire, celebrate, and connect." One of my goals in creating the conference is to offer a "space" where people will not be afraid to share their authentic selves and where they can have deep, healing connections with others.

My friend, Susan Mazer, president and co-founder of Healing Healthcare Systems, wrote something in her blog this week that I want to pass along to you.

"While there are debates regarding the strides made in President Obama's first year, I would like to celebrate the community organization model that he has put forth. Each of us has the power to be agents of change. I look to healthcare as the place where not only the sick are cared for, but for where wellness is valued and the capacity for healing is modeled. Healthcare communities are made up of all of us. We tend to each other and our neighbors; we grieve our losses, and celebrate our gains. I hope that in this coming year, we again can own what we are to each other, to those we work with, those we know, those we pass in the street, and those we come to know."

I also have the hope that we can "own what we are to each other." I have a deep appreciation for those of you in the Healing Journeys community who feel like part of my support group. I love the little notes you send me to let me know you're out there, finding your voice, and doing your best to thrive. I want you to know that you make a difference in my life. Thank you.

In the spirit of healing,


Jan Adrian, MSW
Founder and Executive Director
www.healingjourneys.org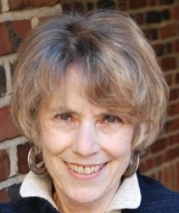 Note: Jan Pool Stecher was born, raised and educated in Texas, but has been a resident of the San Francisco Bay Area since 1971. Her loves are reading, dance, opera, and travel, both domestic and international.
She and her husband, Jay, just completed in December a 7500-mile trip to New York City and back, encountering, in spite of the bad weather everywhere, only snow flurries.




Living with Cancer
by Jan Pool Stecher
In 1997, as a newly-diagnosed breast cancer patient, I was told many things:
"You'll zip right through this."
"A little denial goes a long way."
"Watch out, this is a very nasty disease."
The first statement was inaccurate, the second very true, and the third helpful.

I have been in treatment almost consistently since diagnosis, and it is a very nasty disease. I decided that when I was not in an infusion chair, having radiation, or talking with my oncologist about future treatment, I would not think about the disease. It might have my body but it would not have my mind or spirit. . . . Full Story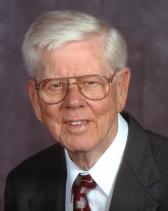 Note: T. Garvice Murphree, 85 years old, lives in Asheville, North Carolina. Eight years ago he received the diagnosis of Non-Hodgkins Mantel Cell Lymphoma, which is treatable but not curable.
He says, "My angels arrived in the guise of my surgeon and cancer! Cancer and I have been inseparable companions on this continuing life journey. Furthermore, death and I have become compatible friends along the way."

This poem was written two months after hearing the diagnosis. It is included in the book, Strangers and Angels, his volume of poetry in three sections: I. Nature Sings, II. Living with Illness, III. Between Book Ends.

Strangers and Angels
by T. Garvice Murphree

"Do not neglect to show hospitality to strangers,
for by doing that some have entertained angels
without knowing it." Hebrews 13:2


Alone in awe I welcomed a stranger.
He came unannounced in
slanting rays of afternoon.

His knock upon my door was firm,
obviously expecting admission.
Expectancy was his, not mine. . . . Full Poem

The Cancer Journals
by Audre Lorde

Reviewed by Nancy McKay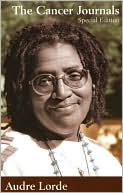 If cancer has raised questions for you, this book has both questions and ways to approach these questions. Practical questions of how to live and what to do. Soul questions about meaning, love, and self-identity. She weaves many strands of experience into a whole and she knows herself whole. "My consciousness as a woman, a black lesbian feminist mother lover poet all I am."

Lorde believed each woman diagnosed with cancer "has a particular voice to be raised in what must become a female outcry against all preventable cancers, as well as against the secret fears that allow these cancers to flourish." She wanted her words to "underline the possibilities of self-healing and the richness of living for all women."

This reader learned much from her powerful honesty about fear and its ability to silence us. "I was going to die, if not soon then later, whether or not I had ever spoken myself. My silences had not protected me. Your silence will not protect you."

Audre Lorde lived the examined life for 14 years after diagnosis and modified radical mastectomy. She died of cancer. She lived as a warrior and a poet. Her courage and encouragement are contagious.

Additional information:
If you purchase this book, we'd so appreciate it if you would use our Amazon Associate link, below, or in the bottom left navigation on our website. Your price will be the same, and Healing Journeys will receive a small percentage of the sale. Every bit helps! Whenever you are buying anything from Amazon (books, CDs, even TVs and appliances), we benefit if you first go to www.healingjourneys.org, click on the Amazon link, and make your purchase.
Tell a friend about Healing Journeys.


If you would like to update your Email Information, please click here.
Your donations to Healing Journeys help keep our Cancer as a Turning Point conferences free of charge for those who attend.

Please make a tax deductible donation today to support Healing Journeys and those who need the services we offer.


---
*** UPCOMING EVENTS ***

The Cancer-Fighting Kitchen

March 19, 2010
Santa Cruz, CA

Almost Sold Out!
Register Soon
---

Finding Meaning Through Cancer

A 2-day Workshop in
2 Locations!
Seattle, WA
April 24 & 25, 2010

Portland, OR
May 1 & 2, 2010


---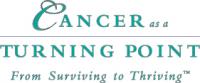 3 FREE Conferences in 2010!

June 5 & 6, Charlottesville, Virginia

June 26, Knoxville, Tennessee

October 9 & 10, San Mateo, California

More information coming soon!


---
---
Tell a Friend
---
Your donations to Healing Journeys help keep our Cancer as a Turning Point conferences free of charge for those who attend.

Please make a tax deductible donation today to support Healing Journeys and those who need the services we offer.


---