* Happy Hope-filled Holidays from Healing Journeys! *
During this holiday season, the darkest time of year, there is hope that the light will return, and it always does.

Healing Journeys offers the gift of hope to those facing life-altering illnesses. In the spirit of the season, honor the ones you love by making a donation in her/his name to Healing Journeys.

Your support insures many can attend our conference free-of-charge and be filled with hope for thriving. Please read what our board member Sally wrote about our last conference.

We are grateful you are part of our community. Blessings to you during this special time, and may all your days be hope-filled and joyous!


In this issue:
Director's Reflections - by Jan Adrian, MSW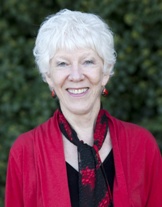 Dear Friends,


One of the worst feelings I have experienced is hopelessness. Even anger is more empowering. In the middle of an economic downturn, or a cancer recurrence, it's easy to slip into fear or hopelessness and it seems to spiral down from there.

David Feldman, in his talk at the San Mateo conference in October, talked about the conditions necessary for hope to thrive.

The first condition is that we need something to hope for — a beacon in the future that keeps us inspired.

The second condition is that we need a pathway — a strategy for how to get there from here.

The third condition is that we need to have the motivation or energy to get off our fannies and do something.

The kind of hope he is talking about is empowering. It's not the flimsy feeling that we hang onto when nothing else is left. And it isn't putting on a happy face and denying reality. Hope is a perception that accepts reality, and builds on it. When we are hopeful, we notice things that we wouldn't notice otherwise, and it's much more likely that we will achieve our goals.

I remember something the Jungian analyst and author, Marion Woodman, said at our conference at Stanford in 1996. Her oncologist in Toronto had told her there was no effective treatment for her Ovarian cancer and she should get her affairs in order because she was going to die. She told him, "If I stay in treatment with you, I will die."

She had something to hope for — life, but he took away her pathway by telling her it wasn't possible. Hope lives in the realm of the possible. Fortunately, Marion saw another doctor at Stanford for a second opinion, and he said "I think I can help you." With this new pathway, she became hopeful again, and she did achieve her goal; she is still living at 82.

When we are hopeful, we are less depressed, less anxious, more tolerant of pain, healthier, and more likely to achieve our goals. Hope sounds like pretty powerful "medicine." So what can we do to activate it?

In David Feldman's recent presentation, he gave us several ideas for what we can do to nurture our hope.

Don't be afraid to hope. Have you ever been told not to get your hopes up? Somehow we have the idea that if we don't reach our goal, it will hurt worse if we had our hopes up. There's no evidence for that, and the truth is that we are more likely to reach our goals if we are hopeful.

Take your hope temperature and determine where your hope falters. Do you have dreams? Is there a way to get there from here? Are you motivated to take action?

Allow yourself to daydream.

I could share lots of examples of personally putting this into practice, but I will limit myself to one. Even though I've had numerous recurrences of breast cancer, I hope I won't have to deal with it again. One of my pathways is the empowering information I've learned from Jeanne Wallace and Rebecca Katz in The Cancer-Fighting Kitchen workshop. I'm creating a terrain in my body that is inhospitable to cancer. And Rebecca Katz's recipes are so delicious that I'm motivated to create healthy meals.

Healing Journeys' mission is to support healing, activate hope, and promote thriving. How has Healing Journeys has helped you to activate your hope?


Write a comment.



In the spirit of healing,


Jan Adrian, MSW
Founder and Executive Director
www.healingjourneys.org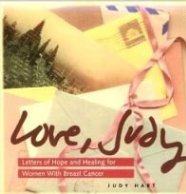 Note: Judy Hart attended the first several Cancer as a Turning Point Conferences. She personified Hope in her very honest and giddy way. She remained truly herself — laughing, loving, and writing until she died of breast cancer.
A Daily Spirited Tea Party is from her published book, Love, Judy: Letters of Hope and Healing for Women With Breast Cancer.
A Daily Spirited Tea Party
by Judy Hart
Before starting radiation, I buy a set of red towels and collect a variety of red shirts to wear because the dark red dye the technologists will use to mark my body sometimes stains fabric. About the same time the weather warms up, so I stop wearing my hats and let the world view my peculiarly brief but growing hair. . . . Read Full Story
Hope
by Emily Dickinson
Hope is the thing with feathers
That perches in the soul,
And sings the tune without the words,
And never stops at all, . . . Read Full Poem
The Psychology of Hope: You Can Get There from Here
by C.R. Snyder
Reviewed by David B. Feldman, PhD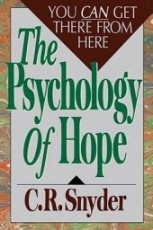 In our struggles, people often offer us unsolicited advice. As a hope researcher, I've noticed that some of the least helpful advice frequently has to do with hope. "Keep your hopes up," people may urge. "Don't give up hope," they cajole. But what exactly is this hope stuff we're supposed to keep? And, how exactly do we avoid giving up something that seems so difficult to grasp onto in the first place?

The trouble with advice like this isn't that it's bad, but that it's vague. In his book, The Psychology of Hope: You Can Get There from Here, psychologist C. R. Snyder gets much more specific. He tells us exactly what hope is, how we can kindle it in our own lives, why we sometimes lose it, and how to get it back. To Snyder, hope isn't something mysterious; it's the practical process of discovering meaningful life goals, devising creative ways of pursuing those goals, and keeping oneself motivated.

As I shared at the Cancer as a Turning Point™ conference in October, two decades of research have shown that people with this kind of hope actually do accomplish their goals more often than those with lower hope, not to mention have lower depression and anxiety, a greater sense of meaning in life, and a tendency to find growth in adversity. This was the book that inspired those two decades of research. And, it may just be a book that will inspire your own journey toward hope.

Additional information:
If you purchase this book, we'd so appreciate it if you would use our Amazon Associate link, below, or in the bottom left navigation on our website. Your price will be the same, and Healing Journeys will receive a small percentage of the sale. Every bit helps! Whenever you are buying anything from Amazon (books, CDs, even TVs and appliances), we benefit if you first go to www.healingjourneys.org, click on the Amazon link, and make your purchase.
If you would like to update your Email Information, please click here.