In this issue: (click to go to that section)

Director's Reflections — We Need Your Help
by Jan Adrian, MSW
Dear Friends,

My main purpose in writing this month is to ask for your help. It's not comfortable for me to do, but if I don't tell you, you might not know it's needed. Many of you want to contribute, to make a difference in the lives of others. I'm telling you about an opportunity to do that.
I believe there is a huge benefit when cancer patients and survivors get together in person. One of my favorite examples of this is the woman who attended our conference years ago at Stanford. On her evaluation form, she said the most valuable thing she received at the conference happened while she was standing in line to go to the restroom during a break. She overheard another woman say that when she had surgery for breast cancer (years ago), she had 23 affected lymph nodes. The woman overhearing that had just had surgery and learned that she had 12 affected lymph nodes. She thought that was a death sentence. The conversation she overheard taught her that it didn't have to be. It gave her hope.

Healing Journeys mission is to support healing, activate hope, and promote thriving. Some of that can happen with reading books and listening to online presentations. But much of it happens when we meet other survivors and thrivers in person.

One of the reasons we aren't offering a full blown free conference this year is cost. It takes about $100,000 to cover the costs of our two-day free conferences. Over the past 22 years, raising that amount of money went from time-consuming and difficult to seemingly impossible. We have spent many hours writing grant proposals and sponsorship requests, and we have files full of letters of denial. I just received another one today. They are very nice letters telling us what good work we are doing and what valuable resources we provide, and then they apologize that they have more requests than they can fulfill, and our request didn't get chosen.

Often participants of our conferences respond to this information by saying, "Why don't you charge for the conference?" When we tried charging, the attendance was significantly lower and the fees received still didn't cover the costs. Many people touched by cancer have exhausted their financial resources and simply don't have anything left for education and psycho/social/spiritual support.

For those that can pay, we are offering workshops and retreats. Even though our costs are low, there are still people who want to attend and don't have the resources. We would like to offer financial assistance to anyone who wants to attend, AND we need to cover our costs. We need your help. A donation of $89 can allow someone to attend our Loving Your Body workshop with Michael Finkelstein, MD. It could give someone the information, support, and encouragement they need to thrive.

There is so much information available online now that many of the presentations you heard at our free conferences can be heard free online. I am impressed and excited by how much education is available in the comfort of my own home. But it doesn't meet the need I experience to connect with others touched by cancer.

In addition to offering workshops and retreats this year, we are trying out a new model of offering free mini-conferences -- evenings with only two or three presenters. We have two of these free evenings scheduled in 2016 – in Seattle on July 29, and in Los Altos, CA on September 23. Our cost for producing these events is only $10,000 each, and we are still struggling to raise the needed funding. We need your help! My deep appreciation goes out to those that have already contributed in response to our recent postal newsletter. Your notes of encouragement and gratitude are the wind beneath my wings. Thank you!

Please contribute, safely and securely, here. Your donations are tax-deductible.

As always, I welcome your comments; to reply please click here.
In the Spirit of Healing,

Jan Adrian, MSW
Founder and Executive Director
www.healingjourneys.org
Healing Journeys is a 501(c)(3) non-profit organization and your donations are tax-deductible. We need your help to cover the costs of our two free mini-conferences, and to offer scholarships for our two Loving Your Body Workshops with Michael Finkelstein, MD. Please donate as generously as you can.




Safe & Secure
We thought you might enjoy this 30-minute video of three doctors having some disagreements about nutrition, but also a lot of agreement. It's funny, entertaining, and we think has a valuable message. Watch video here.
There is a free online Cancer Prevention Summit from May 16 – May 20. Some of the speakers include Kelly Turner, PhD, and Lise Alschuler, ND. There is still time to catch some of it. More information here.
If you would like to update your Email Information, please click here.

Honor the ones you love by making a donation in her/his name to Healing Journeys:


Please remember Healing Journeys while shopping. Click on Amazon or Goodshop
first, and Healing Journeys benefits from your purchase:


Honor the ones you love by making a donation in her/his name to
Healing Journeys.
Your donations to Healing Journeys help keep our Cancer as a Turning Point conferences free of charge for those who attend.

Please make a tax deductible donation today to support Healing Journeys and those who need the services we offer.

Safe & Secure!
---
*** UPCOMING EVENTS ***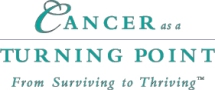 FREE Mini Conference!
Cancer as a Turning Point,
From Surviving to Thriving™

July 29, 2016
University of Washington
Seattle, WA




More Information

Register Here

* * *

Loving Your Body
Workshop with
Michael Finkelstein, MD

July 30, 2016
Cancer Lifeline
Seattle, WA

More Information

Register Here

* * *

Nurturing the Nurses
Retreat for Oncology Nurses

August 26 — 28, 2016
Westerbeke Ranch
Sonoma, CA

More Information

Register Here

* * *

More 2016 Events


---
* * * Resources * * *
Hope, Faith, & Transformation
Guided Imagery for Healing

CD Created For
Healing Journeys
20th Anniversary

More Information

Physical CD

Download


---
Jan's Blog

Jan shares her personal
healing journey.
---
Please remember
Healing Journeys
while shopping.
Click the Amazon icon below and Healing Journeys will benefit by your purchase!





For all other shopping online, click GoodShop first and
Healing Journeys
receives a percentage!

---

---

---
---