In this issue: (click to go to that section)

Director's Reflections — I Went for the Food
by Jan Adrian, MSW
Dear Friends,

I appreciate being able to attend the retreat that Healing Journeys sponsored with Jonathan Ellerby, PhD this past weekend. When asked why I was there, I said, "I came for the food." It's incredibly nourishing to be fed three delicious organic meals a day without having to do any planning or preparation. But of course I was also referring to the spiritual nourishment I received.
We talked about how to stay in that centered place where fear isn't in control, where one has access to intuition, and where one can feel peace, no matter what the circumstances. Like any other skill, it takes practice. Jonathan recommended we practice at least 5 minutes every day, in addition to one hour of a soul-feeding activity once a week. At least once a year we can benefit by getting away from our daily tasks to participate in a retreat or workshop that nourishes us.

As we plan Healing Journeys events for 2016, I want to create more opportunities for people living with cancer to deeply connect with each other and with themselves in a supportive, nurturing environment. The Healing Journeys mission is to support healing, activate hope, and promote thriving. In both the Radical Remission workshop we offered in July, and in the retreat last weekend, I experienced and observed that happening. I am feeling renewed, inspired, hopeful, and grateful for the depth of connection, ideas, and love that we shared.

We learn and receive so much from each other. I am delighted to share with you a healing story, written by one of my heroes, Annan Paterson. Many of you know her because you've seen her one woman show, Deep Canyon, performed at several Healing Journeys conferences. Unfortunately, it won't be performed again, but it is captured on a DVD that you can order here (for a short time; this link will change because we are launching a new website soon). I hope you enjoy her story.
As always, I welcome your comments; to reply please click here.
In the Spirit of Healing,

Jan Adrian, MSW
Founder and Executive Director
www.healingjourneys.org
We are pleased to announce that the presentations from the Denver Cancer as a Turning Point conference are now available on our YouTube channel! You can watch them here. When you get to the page, scroll down to "Uploads."
Coming soon — We are excited about the launch of our new website, which will be mobile-friendly and easy to use from a variety of devices.
Note: Annan Paterson performed her original solo show Deep Canyon for Healing Journeys conferences in several cities. This story is the continuation of her healing journey, as described in the Deep Canyon drama.

Deep Canyon 2
by Annan Paterson

"Death is like a deep canyon.
Once you look into it, you're never the same."

(author unknown, used in solo show Deep Canyon)

I said goodbye to my dear husband as he went off to work this morning. I got my coffee and sat on the patio as the sun rose. I thought to myself, "I made it to another day."

I've seen our son graduate high school, cried when I left him at his college dorm, cheered when he got his diploma, witnessed his wedding vows to his love. My stepchildren are almost middle-aged now, and are loving people who have blessed us with four grandchildren.

When I was diagnosed with early stage ovarian cancer, in 1989, my step-children were fourteen and twelve, and my son was four. My greatest fear was dying and leaving my little boy. . . . Read More

If you would like to update your Email Information, please click here.

Honor the ones you love by making a donation in her/his name to Healing Journeys:


Please remember Healing Journeys while shopping. Click on Amazon or Goodshop
first, and Healing Journeys benefits from your purchase:


Honor the ones you love by making a donation in her/his name to
Healing Journeys.
Your donations to Healing Journeys help keep our Cancer as a Turning Point conferences free of charge for those who attend.

Please make a tax deductible donation today to support Healing Journeys and those who need the services we offer.

Safe & Secure!
---
* * * CDs & DVDs * * *
Hope, Faith, & Transformation
Guided Imagery for Healing

CD Created For
Healing Journeys
20th Anniversary

More Information

Physical CD

Download


---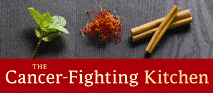 The Cancer-Fighting Kitchen

DVDs of the Los Gatos, CA Workshop — Available Now
More Information
---
Jan's Blog

Jan shares her personal
healing journey.
---
Please remember
Healing Journeys
while shopping.
Click the Amazon icon below and Healing Journeys will benefit by your purchase!





For all other shopping online, click GoodShop first and
Healing Journeys
receives a percentage!

---

---

---
---