In this issue: (click to go to that section)

Director's Reflections — Who Did I Come Here To Be?
by Jan Adrian, MSW
Dear Friends,

The day I spent at Healing Journeys' workshop with Julie Interrante, Love Me Tender, was a gift. I have learned over and over again how valuable it is to take some time out of my busy life to look within. Time just for myself. I want to share with you a few of the lessons I learned again.

The wisdom of my soul is what I came to the planet for. I didn't come to please others, or to follow anyone else's agenda. Learning to listen to, and trust, my deep soul wisdom and my intuition, may be the most valuable and important way I can spend my time. That means quiet time with myself on a regular basis. That needs to take priority over taking care of others.

In the workshop, we said "I take full responsibility for my life today — my needs, desires, feelings, thoughts. Thereby I contribute to the safety of the group, family, and planet." It makes sense to me. If I try to take care of you at my own expense, I will build up resentment, and I won't do a good job of taking care of either one of us.

In the workshop, we took a nap after lunch. After the nap, we asked ourselves how we felt and what we needed. I felt relaxed, optimistic, hopeful, excited, full, and happy. I knew I needed to slow down, have more quiet and relaxation time in my life. So often, when I'm working, I feel tired and tell myself I just need to push through and keep working. I seldom give myself permission to take a nap. But a 15 minute nap made a big difference in how I felt. I hope I will remember this experience next time I face that choice.

Another quote from Julie at the workshop is "When I am resting, God is working." Julie gave an example of a time she thought she should be working on her marketing plan, but felt tired. She surrendered, took a nap, and when she woke up there was a voice mail with exactly the help she needed to create the marketing plan. My guess is that we all have stories like that, but still sometimes think that actively working is more valuable than resting.

We talked about how a cancer diagnosis creates an urgency to be who we came here to be, and how we need to tap into the wisdom of our souls to know what that is. There are many ways to engage the wisdom of my soul, and I appreciate the guidance I received in Julie's workshop to keep that alive in me.

As always, I welcome your comments; to reply please click here.
In the Spirit of Healing,

Jan Adrian, MSW
Founder and Executive Director
www.healingjourneys.org
We are sad to say that Sista Monica Parker, our dear friend and former Board member, has passed away. A blues, soul and gospel singer, Sista Monica performed at 8 Cancer as a Turning Point™ conferences over the years. Her family has requested that donations in her memory be made to Healing Journeys here. A memorial service will be held on November 2nd, in Soquel, CA (near Santa Cruz). You can learn more here.
Reminder — there are only a few spaces left in our Transformation from Within retreat, with Jonathan Ellerby, PhD, November 22 — 24, at the beautiful Westerbeke Ranch, in Sonoma, CA. The registration deadline is November 10th, so if you've been planning to attend, we recommend you register now. A perfect way to start the holiday season, with a gift to yourself! Get more information here and register here. We are sorry we cannot offer scholarships for this retreat.
Note: Alice Hardesty is a poet and writer living in Portland, Oregon. Her memoir, A Cancer Journey: The Cosmic Kick That Healed our Lives, is the story of her husband's extraordinary healing from esophageal cancer, despite two "terminal" diagnoses.

The book comes highly praised by Jan Adrian, Jean Shinoda Bolen, and Ruth Bolletino. You can order it from Alice's website, http://bachopress.com, where you can learn more about Alice, subscribe to her newsletter, and follow her blog. The book is also available on Amazon.


Caring for the Caregiver
by Alice Hardesty


This is really more my husband's story than mine, but it seems to me that the hardships of the spouse or care-giving family members are often neglected. The feelings that arise in the cancer spouse/partner can be troublesome because they can be very negative, while the cultural expectation is that the caregiver is tireless, patient, and loving. What if you just came right out and said, "I'm completely stressed out from worry and hard work. And I'm tired of my husband/wife getting all the attention. Nobody ever listens to me!" Well, I actually said those kinds of words. Yet I wasn't struck by lightening, our marriage not only survived but thrived, and my husband got well. . . . Read More

If you would like to update your Email Information, please click here.

Honor the ones you love by making a donation in her/his name to Healing Journeys:


Please remember Healing Journeys while shopping. Click on Amazon or Goodshop
first, and Healing Journeys benefits from your purchase:


Honor the ones you love by making a donation in her/his name to
Healing Journeys.
Your donations to Healing Journeys help keep our Cancer as a Turning Point conferences free of charge for those who attend.

Please make a tax deductible donation today to support Healing Journeys and those who need the services we offer.

Safe & Secure!
---
*** UPCOMING EVENTS ***
Transformation from Within
Retreat with
Jonathan Ellerby, PhD
November 22-24
Sonoma, CA

More Information

Register Here


---
Hope, Faith, & Transformation
Guided Imagery for Healing

CD Created For
Healing Journeys
20th Anniversary

More Information
---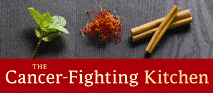 The Cancer-Fighting Kitchen

DVDs of the Los Gatos, CA Workshop — Available Now
More Information
---
Jan's Blog

Jan shares her personal
healing journey.
---
Please remember
Healing Journeys
while shopping.
Click this Amazon icon and Healing Journeys will benefit by your purchase!





For all other shopping online, click GoodShop first and
Healing Journeys
receives a percentage!

---

---

---
---