In this issue: (click to go to that section)

A Note From Jan — by Jan Adrian, MSW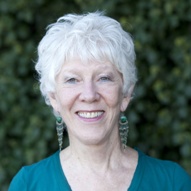 Dear Friends,
I'm thrilled to announce that you can hear all of the presenters from our Sacramento conference in September! The three that previously hadn't given permission to distribute their talks have all agreed to make them available.

I'm delighted that we recorded this extraordinary conference so we can share it with those who weren't able to attend, and so I can listen to the presentations again. I've heard much discussion about Marianne Williamson's talk, especially her suggestion that cancer is a cry for help, calling for love rather than a battle.

Here's the order form to order CDs, DVDs, or MP3 files (on a CD).

I hope you enjoy the healing story we are offering this month. We're making some exciting plans for 2013 that I will share with you next month.
In the Spirit of Healing,


Jan Adrian, MSW
Founder and Executive Director
www.healingjourneys.org
There's still time to join Jan on the Tropical Retreat to TAO Inspired Living with Jonathan Ellerby, on the Riviera Maya of Mexico. Learn more here.
Reminder — If you are shopping at Amazon.com, and you click the icon below first (it's also on our website), Healing Journeys will benefit from your purchase. If you are shopping online this holiday season, please remember Healing Journeys. Every contribution helps and we are grateful for your support!


Note: Marilyn Holasek Lloyd is an RN, previous holistic health instructor, and a retired adjunct instructor in the liberal arts. All of her background as a nurse, public speaker, and as an English instructor ignited her passion for writing. Being a breast cancer survivor merged all of her fields, and provided her the background to be a patient advocate for herself, her family, friends, and to a wider audience through her writing (google Marilyn Holasek Lloyd for more information; she is also one of the moderators of BC Study and Support – a Yahoo! group).

Independence Day
by Marilyn Holasek Lloyd, RN, MALS
My breast cancer diagnosis and treatment decisions happened like some nonfiction drama or screenplay. The climax occurred on July 4, 1996 and the special effect was the movie Independence Day.

My surgical choices started the story, and the results were dramatic. I had eight mammos, a CAT scan and ultrasound, and then an excisional biopsy that removed the 1.5 cm tumor. My surgeon had recommended a clean-up surgery followed by radiation. Contrary to his wishes, I chose a mastectomy with another simple mastectomy on the other side—a choice based purely on gut instinct and divine guidance. It turned out that I had another 1.5 cm tumor hiding behind a cyst and the surgeon got it by 1 millimeter. He hadn't even known it was there. . . . Read More
If you would like to update your Email Information, please click here.

Honor the ones you love by making a donation in her/his name to Healing Journeys:


Honor the ones you love by making a donation in her/his name to
Healing Journeys.
Your donations to Healing Journeys help keep our Cancer as a Turning Point conferences free of charge for those who attend.

Please make a tax deductible donation today to support Healing Journeys and those who need the services we offer.

Safe & Secure!
---
*** UPCOMING EVENTS ***
Healing Journeys
Tropical Retreat
with Jonathan Ellerby, PhD

Oct. 28 — Nov. 2, 2012
Riviera Maya of Mexico

More Information


---
*** RECORDINGS ***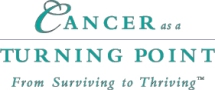 FREE Conference!
September 8 & 9, 2012
Sacramento, CA

CDs/DVDs Available Now!
Conference Presenters
Order Form
---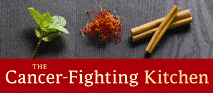 DVDs of the Los Gatos, CA Workshop — Available Now
More Information
November 3rd — Portland, OR
Cancelled — Sorry
---
Jan's Blog

Jan shares her personal healing journey.
---
Please remember
Healing Journeys
while shopping.
Click this Amazon icon and Healing Journeys will benefit by your purchase!





For all other shopping online, click GoodShop first and
Healing Journeys
receives a percentage!

---

---

---
---
Tell a Friend
---