In this issue: (click to go to that section)

A Note from Jan — by Jan Adrian, MSW
Dear Friends,

November is the month we focus on gratitude, and I'm feeling especially grateful that I've just experienced two weeks on the Riviera Maya in Mexico, attending both of the Healing Journeys retreats with Jonathan Ellerby, PhD. (Jan with Jonathan Ellerby, in Mexico, pictured to the left.)

It was again a deep and magical experience, full of insights and connections. It seemed like everyone attending got what they needed to bring more peace and joy into their current life situations.

I'm wishing more people could benefit from the expanded awareness that Jonathan offers, and I'm thinking we should offer these retreats next year in a U.S. location. Even though the geographical area where we were is beautiful and magical, I think that the benefits of being in a workshop with Jonathan would be equally profound if we were in a place where people didn't have to travel so far to attend.

I appreciated the time to connect with others during the retreat and hear some of the stories of how people got acquainted with Healing Journeys. I am in awe of how life-changing the experience of our Cancer as a Turning Point™ free conference has been for people touched by cancer (both patients and family members). Hearing their stories of transformation inspires me to work even harder to acquire the funding needed to offer another free conference in 2014. I am grateful for any support you can provide to help make that happen, and I am hoping Jonathan will be one of our speakers.

I wish you a Thanksgiving season filled with awareness of many blessings, and a heart full of gratitude.

Click here to make a Safe & Secure, Tax-Deductible contribution online, or for the printable Mail/Fax form.
In the Spirit of Healing,

Jan Adrian, MSW
Founder and Executive Director
www.healingjourneys.org
Note: Stephanie Sugars continues to be humbled by life and death, health and illness. She explores these and related topics at her blog: www.mylifeline.org/stephaniesugars.
8000 Last Days
by Stephanie Sugars
Almost everyone thinks:
A. It's best to die suddenly in one's sleep
at an old age.
B. If one must be diagnosed with cancer,
it's best to devote months or perhaps
a year to it, then be cured.
Or C. If cancer is incurable, then death
should come after many years.

I've had the enviable experience of C. – living over 8000 days (22 years) with knowledge of active cancer in my body; continuous (largely alternative) treatments and with death as a constant informant. I've been oriented to my "last days" for so long, that my imagination is stretched to imagine an extended future.

I don't make major purchases and buy basic supplies in three-month increments. I pencil in future activities, limiting them to six-months ahead. I've downsized to a two-room house; have marked my remaining material possessions with heirs' names; kept only what I care about or sustains my life. No offspring or grandchildren tug at my heartstrings. My profession fell away after about 5 years with cancer. My primary relationship after 13 years. During my long bout of dying (or living?) with cancer, dozens of loved ones have died bringing death to my doorstep, though not into my house.
. . . Read More
If you would like to update your Email Information, please click here.

Honor the ones you love by making a donation in her/his name to Healing Journeys:


Honor the ones you love by making a donation in her/his name to
Healing Journeys.
Your donations to Healing Journeys help keep our Cancer as a Turning Point conferences free of charge for those who attend.

Please make a tax deductible donation today to support Healing Journeys and those who need the services we offer.

Safe & Secure!
---
*** HOLIDAY CARDS ***

© Copyright

Love & Light

More Cards & Information


---
*** EVENTS ***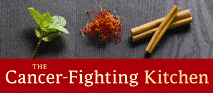 DVDs of the Los Gatos, CA Workshop — Available Now
Individual Order
Special Offer for
Cancer Resource Centers Only
---
Jan's Blog

Jan shares her personal
healing journey.
---
Please remember
Healing Journeys
while shopping.
Click this Amazon icon and Healing Journeys will benefit by your purchase!





For all other shopping online, click GoodShop first and
Healing Journeys
receives a percentage!

---

---

---
---