In this issue: (click to go to that section)

A Note from Jan — by Jan Adrian, MSW
Dear Friends,

We've been writing and gathering articles for our annual postal newsletter the past month and it's now in the printer's hands. If you are on our postal mailing list, you will receive it the beginning of April. Because this is our only postal newsletter, we have been working hard to get all of our programs for the year scheduled so they could be included.

I've gotten excited and re-energized by doing this planning and am eager to share these events with you. Our partnership with the Central Georgia Cancer Coalition in Macon, GA is making it possible for the Cancer-Fighting Kitchen: Nourishment for Life workshop to be offered in Macon on May 30th. A big thank you to Warren Plowden for making this happen. After attending our workshop in Greer, SC, last year, he went back to his community determined to bring it to Macon. It is these connections that can only be made by a local person that bring our workshops and conference to a new city.

We have listed all the events on the sidebar, and will let you know more about them as we open registrations. For now, please save the dates. And please let us know if you have connections in Seattle for sponsors that will help keep the price low for the July 12th workshop.
In the Spirit of Healing,

Jan Adrian, MSW
Founder and Executive Director
www.healingjourneys.org
We are excited to announce that registration will open on April 1st, for our new enhanced version of the Cancer-Fighting Kitchen: Nourishment for Life workshop, in Macon, GA, on May 30th. Visit our website on April 1st for more information.
Watch your mailbox for our annual postal newsletter. If you are on our postal mailing list, you should receive it in the next few weeks. It's full of news and information!
5-Day Residential Workshop - Larry LeShan, PhD, who wrote the book, Cancer as a Turning Point, gave Healing Journeys permission to use that title for the free conference we have offered the past 20 years. Larry also designed a 5-day residential workshop (not free) called Cancer as a Turning Point. That workshop will be offered by Ruth Bolletino and Mary Bobis in Abingdon, Virginia, May 11 – 16. Details are available at www.cancerasaturningpoint.org.
In her groundbreaking and inspiring new book, Radical Remission: Surviving Cancer Against All Odds, Dr. Kelly A. Turner, founder of the Radical Remission Project, uncovers nine factors that can lead to a spontaneous remission from cancer—even after conventional medicine has failed. Dr. Turner has presented at our Cancer as a Turning Point conference. Jan has been focusing on the "treatments" from Dr. Turner's research, and she writes about her experiences in her blog.
Note: Alice Hardesty is a poet and writer living in Portland, Oregon. Her memoir, A Cancer Journey: The Cosmic Kick That Healed our Lives, is the story of her husband's extraordinary healing from esophageal cancer, despite two "terminal" diagnoses. After conventional medicine failed to provide a cure, Alice and her husband tried every alternative and complementary treatment they could, including vitamins and enzymes, spiritual healing, and intensive psychotherapy. Along with the physical healing came the healing of their marriage. The book is due for publication in the summer of 2014.

Cancer's Blessings
by Alice Hardesty
As my fingertips explore your body
they encounter the long white remnants
of the surgeon's knife. One extending
from neck to navel has almost faded away.
(I didn't know that scars could disappear.)
The round one that held the failed feeding
tube is still there. The gash that stretches
from shoulder blade to ribs looks like
a brush with the Mafia.

Sometimes I wake and listen
for your regular breathing after
dreaming of darkness and death.
Ten years from diagnosis,
seven from the last chemo.
The doctors said you would surely
die within nine months. Midnight
trips to the hospital through record
snowfalls that January. Our marriage
was cancerous, but it took the embodiment
to make us understand.
. . . Read Full Poem
If you would like to update your Email Information, please click here.

Honor the ones you love by making a donation in her/his name to Healing Journeys:


Please remember Healing Journeys while shopping. Click on Amazon or Goodshop
first, and Healing Journeys benefits from your purchase:


Honor the ones you love by making a donation in her/his name to
Healing Journeys.
Your donations to Healing Journeys help keep our Cancer as a Turning Point conferences free of charge for those who attend.

Please make a tax deductible donation today to support Healing Journeys and those who need the services we offer.

Safe & Secure!
---
*** UPCOMING EVENTS ***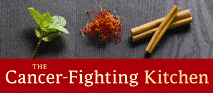 The Cancer-Fighting Kitchen:
Nourishment for Life
May 30, 2014
Macon, GA
Registration Opens April 1st
AND
July 12, 2014
Bastyr University
Seattle, WA
More Information Soon
*****
DVDs of the Los Gatos, CA Workshop — Available Now
Individual Order
Special Offer for
Cancer Resource Centers Only
---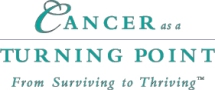 20th Anniversary Celebration
of Thriving
September 5 – San Jose, CA
Free Evening Event
More Information Soon
FREE Conference!
Cancer as a Turning Point,
From Surviving to Thriving™ September 6 – San Jose, CA
More Information Soon
---
Love Me Tender — Workshop
with Julie Interrante, MA
October 11 — San Jose, CA
More Information Soon
---
Transformation from Within
Retreat with
Jonathan Ellerby, PhD
November 22-24
Sonoma, CA
More Information Soon
---
Jan's Blog

Jan shares her personal
healing journey.
---
Please remember
Healing Journeys
while shopping.
Click this Amazon icon and Healing Journeys will benefit by your purchase!





For all other shopping online, click GoodShop first and
Healing Journeys
receives a percentage!

---

---

---
---