In this issue: (click to go to that section)

A Note From Jan - by Jan Adrian, MSW

Dear Friends,
In response to the many requests I've received to share with you how I am "treating" my cancer and what I have done that slowed the tumor's growth, I have started writing a weekly blog.

You may read the first post here, and on the right-hand side you may enter your email address to receive updates when they are posted.

You may enter comments at the bottom of the posts, and I welcome a conversation with you!
In the spirit of healing,


Jan Adrian, MSW
Founder and Executive Director
www.healingjourneys.org
We are excited to announce that registration for the free Cancer as a Turning Point™ conference in Spartanburg, SC, is now open! Get more information here.
If you didn't listen to the FREE Sexy After Cancer teleseminar, you can still receive the valuable healing information and tools. The call was recorded, and you can download or listen to it here.

The early-bird registration discount for the 2-day Sexy After Cancer retreat is ending on March 31, so listen to the call first, or click for more information about the retreat.
Watch your mailbox for our annual postal newsletter. If you are on our postal mailing list, you should receive it in the next couple of weeks. It's full of news and information!

If we don't have your postal address, and you would like a copy, send us a note at: info@healingjourneys.org
Oops! Last month we told you about the 3-session live webinar being offered by Larry LeShan and Ruth Bolletino. The dates have been changed from March to December 1st, 8th, and 15th. You may get details or register here. You may also sign up to be sent a reminder about it if you don't want to register yet.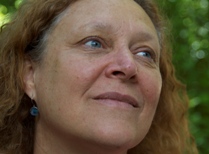 Note: Susan English Fetcho is a movement artist and educator, singer/songwriter, and video producer. She serves on the Performing Arts faculty at St. Paul's Episcopal School (an urban K-8 school in Oakland, California.) She shares her 100-year-old home with her husband, David, and Tango and Bebop (her Belgian Tervuren dogs). Susan and David run foundlight tv, a video production company. She can be reached at: susan@foundlight.tv
Harmonica Lessons
by Susan English Fetcho
My brother is a professional harmonica player. From him I've learned that the instrument is animated by two actions: blowing and sucking. Sounds rude, but it's true. Inhale and exhale. Ebb and flow. Yin and yang. Life's all about balance. When cancer shows up, you realize that yours has become—as in the film Koyaanisqatsi—a life out of balance, . . . Read More
If you would like to update your Email Information, please click here.


Honor the ones you love by making a donation in her/his name to
Healing Journeys.
Your donations to Healing Journeys help keep our Cancer as a Turning Point conferences free of charge for those who attend.

Please make a tax deductible donation today to support Healing Journeys and those who need the services we offer.

Safe & Secure!
---
*** UPCOMING EVENTS ***
Sexy After Cancer Retreat
April 21 – 22
Berkeley, CA

Early-registration discount ends March 31st

More Information

Listen to recording:
Free Teleseminar
from March 15th
Sexy After Cancer
---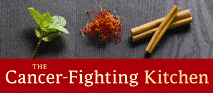 May 5th - Los Gatos, CA

Early-registration discount ends April 9th

Learn more now

August 4th - Eureka, CA
November 3rd - Portland, OR
More information soon


---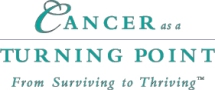 FREE Conference!
June 23 & 24, 2012
Spartanburg, SC

More Information
Register Now!
---
Please remember
Healing Journeys
while shopping.
Click this Amazon icon and Healing Journeys will benefit by your purchase!





For all other shopping online, click GoodShop first and
Healing Journeys
receives a percentage!

---

---

---
Tell a Friend
---