In this issue:
Director's Reflections - by Jan Adrian, MSW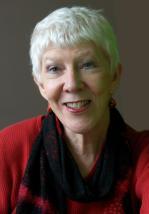 Dear Friends,

I've been accused of being a workaholic. It's true that I work many hours, but I'm not sure about the "aholic" part of that. I also do my best to take good care of myself and do things that are fun.

I have called myself a workshop/seminar "junkie" because it's fun for me to open my mind and my heart to new experiences. I enjoy learning, expanding my horizons, and connecting deeply with myself and with others.

I recently spent a week-end at Lake Tahoe at a seminar called Discovering the Mystery of Me - Creating a Love Affair with Yourself. The concluding ceremony in which we all made public vows to ourselves was powerful. We usually think of making vows to other people, like marriage vows, and I loved acknowledging that my relationship with myself is important enough to make vows.

Because they were made publicly, we got to hear everyone's vows. I was so moved by what one man said that I copied it down and want to share it with you. He said, "I vow to protect my heart from harsh words, whether from internal or external sources, with a shield of compassion."

Most of the harsh words my heart needs protection from come from myself – internal sources. I want to be as kind, gentle, and compassionate with myself as I would be with my child. When I can feel that shield of compassion around my heart, I feel more relaxed, less stressed, and more joyful.

If you haven't yet experienced the value of spending a week-end learning to know and love yourself, it's not too late. A good starting place might be the Finding Meaning Through Cancer workshop with Debra Jarvis that Healing Journeys is sponsoring in April and again in May.

In the spirit of healing,


Jan Adrian, MSW
Founder and Executive Director
www.healingjourneys.org

Everyone who has received a diagnosis has a story, and so do the people who support them. No one's story is the same as another's, yet each can speak to the other's experiences. We can learn from each other; we can tell the truth even when it is gritty, not pretty; we can share our humanity and thus heal each other.

If you would like to submit a story or poem of your experience on your own healing journey, please:
Find some aspect(s) of your experience that interests you. What was your situation, what did you do, how did you cope, what inspired you, what is the personal meaning for you?





Write up to 500 words for stories.


Send us poems that arose from your healing journey. Free verse or a form such as cinquain, haiku, sonnet, etc. 50 lines maximum.





Submit by pasting your story or poem into the body of an email

AND ALSO

attach it as a Word document. Email it to:

Nancy McKay

.
We have 2 professional editors, who are volunteering their time and skills.
All submissions will be acknowledged.

We look forward to hearing from you!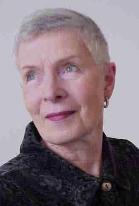 Note: Lois Hjelmstad is an international speaker and the award-winning author of three books. She and her husband, Les, have been married over sixty-one years and live in Englewood, Colorado, where she taught piano, music theory, and composition for almost forty years.
The following three poems are excerpted from Fine Black Lines: Reflections on Facing Cancer, Fear and Loneliness. Copyright 1993, 2003, Lois Tschetter Hjelmstad. Reprinted by permission of Mulberry Hill Press, www.FacingBreastCancer.com.
No Lifeguard on Duty

by Lois Hjelmstad


it is difficult
when one is drowning
to wave to the people
on shore
one wants to be
friendly, of course,

but perhaps it is
more important
to keep
swimming.
Peaceable Revolution Through Education
by Catherine Cadden

Reviewed by Lloyd Barde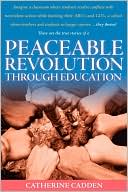 "Imagine a classroom with a physical environment that is creative, caring and loving, where emotions are no longer suppressed but integrated. Where students engage life, and resolve conflicts with nonviolent action while learning their ABC's and 123's, a school where teachers and students no longer survive...they thrive!"
This new book appears to be about a radical approach to education, incorporating the teachings and principles of Mahatma Gandhi, Nelson Mandela, Martin Luther King, Marshall Rosenberg, the Dali Lama, and Winnie the Pooh, among others.
Besides being beautifully applicable, with a presentation that is practical and very enjoyable to read, it offers an experiential approach to Non-violent Communication (NVC) and conflict resolution in action that is useful for all ages, professions, and situations. What's great is that it's not all that radical, after all.
The book is based on Catherine's experience in the education system, and specifically the eleven years following in which she ran the bold experiment called TEMBA, a K-8 academic school founded on empathy, self-responsibility, and the tenets of nonviolence.
Through relating actual occurrences, dialogs, and the daily surrender of finding what was truly needed, Catherine explains her version of the "3 R's" – Respect Self, Respect Other, and Responsibility, alongside the difference between "power with" rather than "power over."
Packed with real-world examples from the TEMBA classroom and twenty-two years of "front-line" experience in classrooms on five continents, this book offers practical everyday guidance for creating peace in today's learning environments.
From tantrums to cell phones to total chaos, Catherine shows us the human beings behind the behaviors, and demonstrates what's possible when the opportunity is taken to build genuine connection. Ultimately, the author's journey is a reminder that no matter where we come from and no matter where we're going, we are human beings and, when supported, encouraged and allowed, we love to learn.
From reading this, I found that I wanted to take a closer look at how I personally handle conflict in my own life. The fact that these children are learning to respect themselves and each other in a peaceful way, and at such a young age is so encouraging. We all could learn a lot from these true stories. Think of reading this book as your own little contribution to promoting peace in the world!
Additional information:
If you purchase this book, we'd so appreciate it if you would use our Amazon Associate link, below, or in the bottom left navigation on our website. Your price will be the same, and Healing Journeys will receive a small percentage of the sale. Every bit helps! Whenever you are buying anything from Amazon (books, CDs, even TVs and appliances), we benefit if you first go to www.healingjourneys.org, click on the Amazon link, and make your purchase.

If you would like to update your Email Information, please click here.
Your donations to Healing Journeys help keep our Cancer as a Turning Point conferences free of charge for those who attend.

Please make a tax deductible donation today to support Healing Journeys and those who need the services we offer.


---
*** UPCOMING EVENTS ***

The Cancer-Fighting Kitchen

March 19, 2010
Santa Cruz, CA

Sold Out!
DVDs Available in Mid-April
---

Finding Meaning Through Cancer

A 2-day Workshop in
2 Locations!
Seattle, WA
April 24 & 25, 2010

Portland, OR
May 1 & 2, 2010


---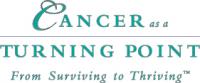 3 FREE Conferences in 2010!

June 5 & 6
This conference is free, but you must Register
June 26
San Mateo, California

More information coming soon!


---
---
Tell a Friend
---
Your donations to Healing Journeys help keep our Cancer as a Turning Point conferences free of charge for those who attend.

Please make a tax deductible donation today to support Healing Journeys and those who need the services we offer.


---