In this issue: (click to go to that section)

A Note From Jan — by Jan Adrian, MSW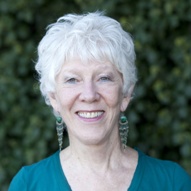 Dear Friends,
I'm delighted to share with you another gem from Mark Nepo, one of my favorite authors, and the author of one of my favorite books, The Book of Awakening. I read a few pages from it at our recent conference in Spartanburg, SC, and received a card from someone who attended that conference, traveling all the way from Southern California. She said "when Jan read the page from The Book of Awakening, I knew I was home."

The Spartanburg, SC, conference felt like a home-coming in many ways. It felt like a deep experience of nourishing the soul, and when I'm feeding my soul is when I'm most at home. I hope this story from Mark Nepo nourishes your soul.

In the spirit of healing,


Jan Adrian, MSW
Founder and Executive Director
www.healingjourneys.org
The Cancer-Fighting Kitchen Workshop in Los Gatos, CA, on May 5th, was recorded and the DVDs have been edited and can be ordered from our store! Click for more information. We're just waiting for the packaging to be completed, and we'll begin shipping in early August. The project took a little longer than anticipated, so we apologize for the delay.
The brochures for the free Cancer as a Turning Point conference, in Sacramento in September, have been mailed out. We are grateful to those of you who have asked for extra brochures to share with your friends, oncologist's office, local hospitals, medical clinics, alternative practitioners that support cancer treatments, etc.

If you would like to have some brochures mailed to you (no quantity is too small or too large), please let us know by replying to this email, or call us at (800) 423-9882 or (916) 391-0549.
Note: Mark Nepo is a poet, philosopher and cancer survivor who has taught in the fields of poetry and spirituality for over thirty-five years.

Recent work includes his next book of spiritual inquiry, Seven Thousand Ways to Listen (Simon & Schuster, with audio book, Fall 2012); a new book of teaching stories, As Far As the Heart Can See; audio books of The Book of Awakening and Finding Inner Courage; and Staying Awake and Holding Nothing Back. His most recent book of poetry is Surviving Has Made Me Crazy. As a cancer survivor, Mark devotes his writing and teaching to the journey of inner transformation and the life of relationship. Please visit www.MarkNepo.com and www.threeintentions.com.
Keeping What Is True Before Us
by Mark Nepo
Faith is not an insurance, but a constant effort, a constant listening to the eternal voice. Abraham Heschel
I needed to have blood drawn for my annual physical and even though it's been twenty years since I've been spit out from the mouth of the whale of cancer, it's never very far. I kept telling myself that was then, this is now. But in the early morning waiting room, I could feel my breath speed up, higher in my chest, and below any conscious remembering, the many waiting room walls began to appear, dark friends who say they miss me. . . .
Read More
If you would like to update your Email Information, please click here.

Honor the ones you love by making a donation in her/his name to Healing Journeys:


Honor the ones you love by making a donation in her/his name to
Healing Journeys.
Your donations to Healing Journeys help keep our Cancer as a Turning Point conferences free of charge for those who attend.

Please make a tax deductible donation today to support Healing Journeys and those who need the services we offer.

Safe & Secure!
---
*** UPCOMING EVENTS ***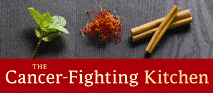 August 4th - Eureka, CA
More Information

November 3rd - Portland, OR
More information soon


---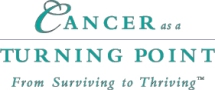 FREE Conference!
September 8 & 9, 2012
Sacramento, CA

More Information
Presenters
Register Now!
---
Jan's Blog
---
Please remember
Healing Journeys
while shopping.
Click this Amazon icon and Healing Journeys will benefit by your purchase!





For all other shopping online, click GoodShop first and
Healing Journeys
receives a percentage!

---

---

---
---
Tell a Friend
---