In this issue: (click to go to that section)

A Note from Jan — by Jan Adrian, MSW
Dear Friends,

I'm channeling the healing forces to make 2014 a year full of inspiration and resources. In our annual postal newsletter, that will be mailed in March, we want to announce the whole year's schedule for Healing Journeys programs. That means we need to confirm the dates and locations by the end of January, so it's a busy month for me.

I'm excited to announce that we will be offering another retreat with Jonathan Ellerby, PhD, this year, but not in Mexico as it has been the past two years. Those of you who have wanted to experience Jonathan's retreats but haven't wanted to travel that far will get your wish this year. It will be at Westerbeke Ranch in Sonoma County in Northern California. Save the dates — November 22 to 24. We will give you more information soon and let you know when registration is open.

By February, I hope to announce the date and location of our free Cancer as a Turning Point, From Surviving to Thriving™ conference in San Jose, CA. I appreciate your end-of-year donations that gave me a vote of confidence to start planning it. If you have a suggestion for a potential sponsor or contributor in the Bay Area, please let me know.

Stay tuned as the momentum continues to build!
In the Spirit of Healing,

Jan Adrian, MSW
Founder and Executive Director
www.healingjourneys.org
We'd like to include a Healing Story every other month here in Turning Points, and you are invited to submit your story for possible inclusion. Please read the Submission Guidelines.
Jonathan Ellerby, PhD, will lead an amazing trip to Africa this year, visiting healers, observing animals, and lots more. Learn more here.
The CAM Conference, Complementary and Alternative Medicine for Cancer, is coming up on March 6-8 in West Palm Beach, Florida. Get more information here.
We'd like to let you know about this recent article: Dietary Supplements: Harmful or Essential? Cutting Through the Unrelenting Rhetoric, by Glenn Sabin, with contribution from Lise Alschuler, ND, FABNO. You can read it here.
Free online conference, January 27-31: The Future of Nutrition, with Marc David, Mark Hyman, Sally Fallon, and many others. Learn more and register here.
Note: Geneva R. Anderson is living her dream to be a professional speaker and communications coach. Her company is Open Door Communications. Geneva says, "I help people who put both feet in their mouth at the same time, because those folks don't have a leg to stand on!"

She also writes a blog, Light for the Night — Encouragement for the Dark Places of Life, which can be found at: http://genevaanderson.org. Geneva enjoys speaking to civic, professional, and faith-based groups. She may be contacted at speakergal1946@gmail.com.
My Cancer Story
by Geneva R. Anderson
I have been battling ovarian cancer for almost 20 years, a miracle when you consider the death rate from this killer. Following surgery in 1994, I heard those famous last words, "We got it all," only to discover in the spring of 2005 that the cancer had metastasized to my lungs. After enduring four years of chemo, and believing God was directing me to change, I elected to stop treatment in July 2010. . . .
Read More
If you would like to update your Email Information, please click here.

Honor the ones you love by making a donation in her/his name to Healing Journeys:


Please remember Healing Journeys while shopping. Click on Amazon or Goodshop
first, and Healing Journeys benefits from your purchase:


Honor the ones you love by making a donation in her/his name to
Healing Journeys.
Your donations to Healing Journeys help keep our Cancer as a Turning Point conferences free of charge for those who attend.

Please make a tax deductible donation today to support Healing Journeys and those who need the services we offer.

Safe & Secure!
---
*** UPCOMING EVENTS ***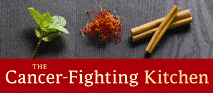 July 12, 2014
Bastyr University
Seattle, WA
More Information Soon
*****
DVDs of the Los Gatos, CA Workshop — Available Now
Individual Order
Special Offer for
Cancer Resource Centers Only
---
Healing Journeys Retreat
with Jonathan Ellerby, PhD
November 22-24
Sonoma, CA
More Information Soon
---
Jan's Blog

Jan shares her personal
healing journey.
---
Please remember
Healing Journeys
while shopping.
Click this Amazon icon and Healing Journeys will benefit by your purchase!





For all other shopping online, click GoodShop first and
Healing Journeys
receives a percentage!

---

---

---
---