In this issue:
Director's Reflections - by Jan Adrian, MSW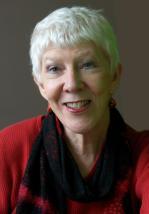 Dear Friends,

With the holiday season behind us, I'm ready to get back to "normal life." I'm excited about the programs Healing Journeys has planned for 2010 and I'm ready to start working on them. The first one, The Cancer-Fighting Kitchen with Jeanne Wallace and Rebecca Katz, is coming up on March 19 in Santa Cruz.

I had an experience when I was 16 that convinced me that what I eat has a major impact on my health. I missed a whole semester of high school because of a continual fever and tiredness. The medical profession couldn't find a label for what was wrong and didn't know how to treat me.

A nutrition expert said it didn't matter what we called it. He said our bodies were designed to combat infection and we needed to build up my immune system. He rubbed minerals into my body and made a strong medicinal tea for me to drink. He gave me strict guidelines about what to eat and what to avoid. After 6 months of following his advice, I was healthier than I had been for years. Previously, I got the flu or colds every year. After that, I didn't get sick for at least 20 years.

One general rule he gave me was to avoid processed foods, especially sugar and white flour. I think most experts agree now that the closest to whole and natural a food is, the more nutrients we can absorb from it. But what else do we need to know to make healthy choices?

How do we know when we are eating a diet that is healthy for us?
Is the same diet healthy for everyone or do we have individual differences?
Scientists continue to learn so much about what nutrients we need and where we find them.
How do we keep up with the latest research?
One person I know that keeps up with that information is Jeanne Wallace and I depend on her guidance. She will be one of the presenters at the March 19 workshop. If you can't be there, you might want to read the transcript of a presentation she gave at one of our conferences. You can find it here.

The other presenter will be Rebecca Katz, author of The Cancer-Fighting Kitchen. Rebecca's philosophy is that all the science in the world won't help if we don't know how to make nutritious food taste good. She will demonstrate some of her magic, and you can also learn it from her book which is full of ideas and fantastic recipes. You can buy it through our Amazon affiliate link below or to the right.

I wish for all of us a healthy and prosperous 2010 and my belief is that nutritious and delicious food can help make that a reality.

In the spirit of healing,


Jan Adrian, MSW
Founder and Executive Director
www.healingjourneys.org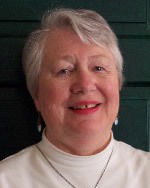 Note: Nancy McKay gives spiritual direction in the progressive Christian tradition. She also practices and teaches Bio-Spirituality through Focusing.

She is a former presenter at the Cancer as a Turning Point, From Surviving to Thriving™ conference and a current Healing Journeys board member.






The Second Best Thing
by Nancy McKay


The second best thing about defying a terminal diagnosis is telling people that I am alive though I'm supposed to be dead. We love stories of beating the odds. We lean in a little to hear how that happened. Some want the medical saga and multiple details. Others seek an explanation. Some just rejoice and give their version of God the credit. Others point out Aunt Mathilda's miraculous healing. . . . Full Story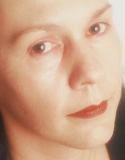 Note: In the summer of 2008, Patricia Reynolds Sorbye was diagnosed with breast cancer, resulting in a lumpectomy, chemo and radiation. Patricia credits hypnotherapy with making the experience easier than it might have been otherwise.

Currently cancer-free, she is a Certified Hypnotherapist, living and practicing in Oakland, California. Patricia's website is Watervox Hypnosis & Hypnotherapy, www.watervox.net.




Grounding
by Patricia Reynolds Sorbye
. . .Of course, you have to stop the bleeding, that's a given.
It could get messy if you didn't —
It could be the end of you.

But after the brief frenzy, exhale —
look at the light — count remaining limbs
And notice how wonderful the air feels
On a patch of open skin. . . . Read Full Poem


How to Talk with Family Caregivers About Cancer
by Ruth Bolletino

Reviewed by Lawrence LeShan, Ph.D.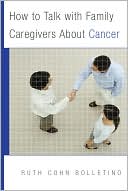 In some ways reading a book is like taking a journey to a place you have never been before. You have expectations from the trip brochure or the book title. In most cases the experience does not meet the expectation. In some cases it does. In a few it exceeds it. This book belongs in the third category.

What Bolletino is actually writing about is how the world looks and feels to people who have had the overwhelming shock of having themselves or someone very close diagnosed with a catastrophic illness, and how therapists and others who care can help them.

It is also, of course, by implication, about all of us. It is about how our expectations and beliefs affect us when we are suddenly struck by the slings and arrows of outrageous fortune. All of us are changed when we or those close to us are hit by a terrifying diagnosis. We react in many different ways. Generally we could use knowledge and expertise to help, and often we desperately need them. Very seldom today is it available for therapists and other caretakers, for the family, and for the individual. This books fills a very much needed gap.

Psychotherapists usually are not aware of the need for specialized knowledge when they work with people in catastrophic situations. It is only very rarely included in training and supervision programs. Then suddenly, faced with that need, we frequently flounder and are giving our clients much less than we wish to.

Few of us, for example, are aware of the toxic belief systems which frequently appear even in the healthiest people in the presence of catastrophe. Often these beliefs not only increase the pain and suffering, but also physical and psychological recovery.

As Dr. Martin Rossman, M.D. (a highly experienced and trained psychotherapist if ever there was one) indicates in his review on the back cover, this book should be on every therapists bookshelf for those unexpected times when we are faced with the presence of catastrophe either in our patients' lives or in our own and, as little as we would like to face it, some such moments come sooner or later, always suddenly and unexpectedly. For nearly all of us, such moments will occur. When they do, this book is a wise, experienced, and compassionate friend.

Additional information:
If you purchase this book, we'd so appreciate it if you would use our Amazon Associate link, below, or in the bottom left navigation on our website. Your price will be the same, and Healing Journeys will receive a small percentage of the sale. Every bit helps! Whenever you are buying anything from Amazon (books, CDs, even TVs and appliances), we benefit if you first go to www.healingjourneys.org, click on the Amazon link, and make your purchase.

Tell a friend about Healing Journeys.

If you would like to update your Email Information, please click here.


Your donations to Healing Journeys help keep our Cancer as a Turning Point conferences free of charge for those who attend.

Please make a tax deductible donation today to support Healing Journeys and those who need the services we offer.


---

*** UPCOMING EVENTS ***




The Cancer-Fighting Kitchen

March 19, 2010
Santa Cruz, CA


---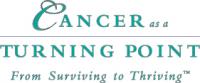 3 FREE Conferences in 2010!

June 5 & 6, Charlottesville, Virginia

June 26, Knoxville, Tennessee

October 9 & 10, San Mateo, California

More information coming soon!
---

---
Tell a Friend
---


Your donations to Healing Journeys help keep our Cancer as a Turning Point conferences free of charge for those who attend.

Please make a tax deductible donation today to support Healing Journeys and those who need the services we offer.


---