In this issue: (click to go to that section)

A Note From Jan — by Jan Adrian, MSW
Dear Friends,

There is much talk about the end of the Mayan calendar on December 21st this year, with the focus being on the end. What many people fail to include is that the end of anything is always followed by a new beginning. Healing Journeys is also in transition and I'm feeling excited about our new beginnings.

You will be hearing much more about our workshop with Julie Interrante, focusing on cancer (or any life-altering experience) as a doorway into transformation and new beginnings. Life circumstances that invite us into transformation (like cancer) often seem to come uninvited. As a result it is easy to think something has gone wrong. This workshop is about reframing this invitation as the wisdom of our souls calling us into transformation and authentic living.

In 2013 I look forward to Healing Journeys sponsoring some of the programs that have profoundly affected my own healing journey. What we have scheduled so far are Cancer-Fighting Kitchen workshops, Julie's workshop, and two retreats with Jonathan Ellerby on the Riviera Maya. See our News section for dates.

As you are making your year-end contributions, please remember Healing Journeys. Your donations will help us keep the costs of the workshops affordable and allow us to make some of the talks from our past conferences and Cancer-Fighting Kitchen workshops available on our website, YouTube, and on DVD. They are definitely messages worth spreading.

Click here to make a Safe & Secure, Tax-Deductible contribution online, or for the printable Mail/Fax form. embrace the new beginnings coming our way. I expect 2013 to be an exciting and transformative year.
In the Spirit of Healing,


Jan Adrian, MSW
Founder and Executive Director
www.healingjourneys.org
We are pleased to announce the dates and locations of the following events in 2013. More information and dates will be coming soon.



Julie Interrante's workshop:
March 22 — 23, in Sacramento, CA.


The Cancer-Fighting Kitchen workshop:
April 13th, in Greer, SC.


Healing the Healer Retreat with Jonathan Ellerby, PhD: October 29 — November 3, Riviera Maya of Mexico.


Healing Adventure with Jonathan Ellerby, PhD:
November 5 — 10, Riviera Maya of Mexico.
Reminder — If you are shopping at Amazon.com, and you click the icon below first (it's also on our website), Healing Journeys will benefit from your purchase. If you are shopping online this holiday season, please remember Healing Journeys. Every contribution helps and we are grateful for your support!


Note: Rosaria Cabrera was a pediatric oncology nurse in the San Francisco Bay area. This last year she had another beautiful baby girl and is taking time to be a stay-at-home mom and home school her 6 year-old. She now resides in Pennsylvania with her husband, two girls and furry four-legged daughter. Pictured, left to right: Rosaria's sister, first child, and Rosaria.
Beginnings, Endings, Beginnings
by Rosaria Cabrera
I will be very honest, I had a lot of reservations about coming to the Cancer as a Turning Point conference. I was very scared, in fact, and I almost didn't come.

My sister was diagnosed with brain cancer (GBM) seven years ago. She was living with me and my new husband at the time. I was in school to become a nurse, specializing in oncology. We went through the entire journey together from diagnosis, treatment, 2nd, 3rd, 4th, 5th . . . opinions, more treatments (conventional, complementary, alternative) and surgeries.
. . . Read More
If you would like to update your Email Information, please click here.

Honor the ones you love by making a donation in her/his name to Healing Journeys:


Honor the ones you love by making a donation in her/his name to
Healing Journeys.
Your donations to Healing Journeys help keep our Cancer as a Turning Point conferences free of charge for those who attend.

Please make a tax deductible donation today to support Healing Journeys and those who need the services we offer.

Safe & Secure!
---
*** HOLIDAY CARDS ***

© Copyright

Love & Light

More Cards & Information


---
*** UPCOMING EVENTS ***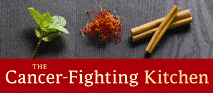 April 13, 2013 — Greer, SC
More Information Soon!
DVDs of the Los Gatos, CA Workshop — Available Now
More Information
---
*** RECORDINGS ***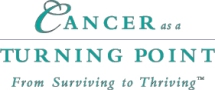 CDs/DVDs Available Now
from our Sacramento 2012 Conference

Sacramento Presenters
Order Form
---
Jan's Blog

Jan shares her personal healing journey.
---
Please remember
Healing Journeys
while shopping.
Click this Amazon icon and Healing Journeys will benefit by your purchase!





For all other shopping online, click GoodShop first and
Healing Journeys
receives a percentage!

---

---

---
---
Tell a Friend
---