In this issue: (click to go to that section)

A Note From Jan - by Jan Adrian, MSW
Dear Friends,
Last December I wrote a Director's Reflections about Hope. We believe hope is so important that it is in the center of our mission — to support healing, activate hope, and promote thriving. In this issue we are sharing a moving story about how one woman let herself hope again. Her story gives us the gift of witnessing how she learned to hope in the face of uncertainty.
During this holiday season, the darkest time of year, there is hope that the light will return, and it always does. As you celebrate this season of hope, help us continue to offer the gift of hope to those facing life-altering illnesses. Please include Healing Journeys in your giving. You can honor the ones you love by making a safe and secure, tax-deductible donation in her/his name to Healing Journeys.

If you'd like us to send them our Holiday Card letting them know of your gift, please put a note in the "comments" field of the donation form.
Blessings to you during this special time, and may your days be hope-filled.
In the spirit of healing,


Jan Adrian, MSW
Founder and Program Director
www.healingjourneys.org
Let's socialize! Please help us expand our reach by "liking" us on Facebook. Click the Facebook icon below.

When you get to our page, please click the "Like Button" at the top of the Wall, above the pictures. A window that allows you to log into Facebook will pop up, and that's all you have to do.

Click "like" below, click "like" on our page, log in, and you're done! We hope we "see" you there.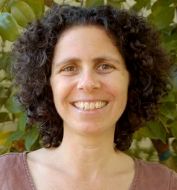 Note: Inbal Kashtan, who lives in Oakland, California, is co-founder of Bay Area Nonviolent Communication and author of Parenting from Your Heart: Sharing the Gifts of Compassion, Connection, and Choice, and a CD, Connected Parenting.

B.C. (Before Cancer), she taught, wrote, and inspired people about creating a world where everyone matters and people have the skills for making peace. Now she heals, loves, tells stories, and tries to live her dreams for as long as she can. Her family is an ongoing dream come true.
Holding Hope, Lightly
by Inbal Kashtan
While I was visiting my mother in New York in the summer of 1978, my father called me from our home in Tel Aviv. Strangely, both of us were having a sensation of pressure in our throats and difficulty swallowing. My parents had separated in 1976, when I was 11; my mom left Israel when I was 12. I thought that my father, like me, was suffering from anxiety and depression.
Many months later, we learned the cause of his symptoms: throat cancer. My father and I were not close. I didn't think I loved him; I didn't trust that he loved me. I was scared and excruciatingly lonely through his cancer. He spent two months in the hospital receiving chemotherapy and radiation while I lived alone. . . . Read Full Story
If you would like to update your Email Information, please click here.


Honor the ones you love by making a donation in her/his name to
Healing Journeys.
Your donations to Healing Journeys help keep our Cancer as a Turning Point conferences free of charge for those who attend.

Please make a tax deductible donation today to support Healing Journeys and those who need the services we offer.

Safe & Secure!
---
*** NEW GREETING CARD ***

© Copyright

Love & Light

More Information


---
Please remember
Healing Journeys
while holiday shopping.
Click this Amazon icon and Healing Journeys will benefit by your purchase!





For all other shopping online, click GoodShop first and
Healing Journeys
receives a percentage!

---

---

---
Tell a Friend
---