In this issue:
Director's Reflections - by Jan Adrian, MSW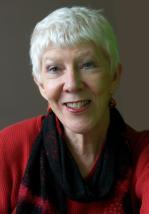 Dear Friends,

I've known since I was 16 that what I eat makes a difference in the health of my body and the quality of my life. I feel like I've just learned that lesson at a much deeper level through our workshop, The Cancer-Fighting Kitchen, held in Santa Cruz on March 19th. I think everyone there that day felt empowered to go home to their kitchens and make a real difference in their healing.

I'll share just one example. I've always heard that cancer feeds on sugar and, as a cancer survivor, I should eliminate sugar from my diet. But what about eating fruit which has sugar in it? What about an apple a day keeping the doctor away?

We learned that what is important is balancing the blood sugar. So when I eat an apple, if I also eat some protein with it — like almonds or cheese — the sugar in the apple doesn't spike my blood sugar. It's balance that's important.

We also learned the "10:1 rule" for reading a nutrition label. For every 10 grams of total carbohydrate listed on the label, you want 1 gram or more of dietary fiber to balance the blood sugar. Then the cancer doesn't have any excess sugar to feed on.

I also learned that muscle mass helps to balance blood sugar, and cancer treatments often reduce muscle mass. No wonder exercise has such a strong impact on reducing cancer recurrence. It builds muscle mass, helping the body to balance blood sugar.

When I understand why something is important, I am much more likely to do it than if I just know "it's good for me." Jeanne Wallace's presentation was full of explanations, based on scientific evidence, of how foods and food combinations can balance blood sugar, lower inflammation, and modulate gene expression — all important components of fighting cancer.

And Rebecca Katz taught us how to use this knowledge in the kitchen — how to make yummy tasting food that is as useful as medicine. My taste buds have been so happy trying some of her "secrets" and her recipes.

I'm telling you about this because I am hoping you will take advantage of the opportunity to be empowered with this information. The workshop was taped by Santa Cruz Community Television and will be shown on Community Television and streamed on their website in the next month. Wherever you live, if you have access to the internet, you can attend this workshop virtually. You can see a schedule of when it will be shown here.

It is also available on DVDs so you can watch it anytime, over and over. You can order DVDs from our webstore. Enjoy!

In the spirit of healing,


Jan Adrian, MSW
Founder and Executive Director
www.healingjourneys.org

First, this section of the Turning Points eNewsletter is new this month! Check here for news items from Healing Journeys.

Here's what else is new: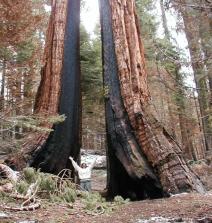 Note:
Marie Munson lives in Oakland with her husband Steve, two cats, and four koi. By day she is a consultant helping communities revitalize declining areas, and by night she is a practitioner of yoga, a member of the "Glenview Neighborhood Association Board of Directors," a woodruffian, and a grateful member of the "Alta Bates Cancer in Other Words" writing group, so wonderfully led by Autumn Stephens.
She's looking forward to spending some time in the woods this summer.
The Anniversary

by Marie Munson
Five years ago I planted my feet firmly before a giant Sequoia in Yosemite National Park. Arms spread high and wide, I reached for the sky. The tree had a huge section missing from the center of its base, a scalpel-shaped wound three stories high. Yet, even with its core gutted and what remained blackened from fire, the Sequoia thrived. Two weeks away from having a large section of my own core cut out, I felt a certain affinity with the tree. I wanted to survive. I asked my husband to take a photograph of me in front of the soaring Sequoia. . . .
Read Full Story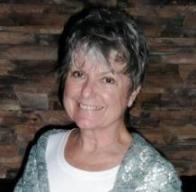 Note: Karen Jurgens is a wife, mother of two wonderful children, and grandmother of two delightful girls.
She is a retired Psychologist and worked with cancer patients before and after her diagnosis of Multiple Myeloma in 2002.
by Karen Jurgens

When the darkness comes
When the breath becomes shallow for the fear to live
When life becomes narrow with no room for joy
Storm the heavens with prayer
Shake the tree of life
. . . Read Full Poem

Kitchen Table Wisdom: Stories that Heal
by Rachel Naomi Remen, MD
Reviewed by Lynne Singer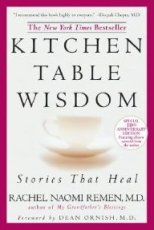 The year was 1999. My husband and I, still in the shock of the newly-diagnosed, were attending our first Healing Journeys' Cancer as a Turning Point conference. The keynote speaker was Rachel Naomi Remen and she spoke to my heart.
I bought her book, Kitchen Table Wisdom, a wonderful collection of stories and learnings. Pulling from her own experiences as a physician, professor of medicine, therapist and long-term survivor of chronic illness, Remen brings us vignettes rich in meaning, love, faith and wisdom.
The stories are grouped in sections: Life Force; Judgment; Traps; Freedom; Opening the Heart; Embracing Life; Live and Help Live; Knowing God; and Mystery and Awe. The profound teaching from one of the stories in Traps:
Life is the ultimate teacher, but it is usually through experience and not scientific research that we discover its deepest lessons. We are all here for a single purpose: to grow in wisdom and to learn to love better. We can do this through losing as well as through winning, by having and by not having, by succeeding or by failing. All we need to do is to show up openhearted for class.... So fulfilling life's purpose may depend more on how we play than what we are dealt.
I quickly learned that this wasn't a book to read in the normal way; there is no plot-ending climax. I learned I had to savor the stories. I would limit myself to no more than 3 narratives at a time, allowing me to appreciate the delicious thread of wisdom each one held.
I've since given Kitchen Table Wisdom to many friends and I've re-read it many times. Each time I rediscover old truths and always find something new.
Additional information:
If you purchase this book, we'd so appreciate it if you would use our Amazon Associate link, below, or in the bottom left navigation on our website. Your price will be the same, and Healing Journeys will receive a small percentage of the sale. Every bit helps! Whenever you are buying anything from Amazon (books, CDs, even TVs and appliances), we benefit if you first go to www.healingjourneys.org, click on the Amazon link, and make your purchase.
If you would like to update your Email Information, please click here.
Your donations to Healing Journeys help keep our Cancer as a Turning Point conferences free of charge for those who attend.

Please make a tax deductible donation today to support Healing Journeys and those who need the services we offer.


---
*** UPCOMING EVENTS ***

The Cancer-Fighting Kitchen

March 19, 2010
Santa Cruz, CA


Shown Free on Community TV and Internet!

The workshop was outstanding! One participant's experience.
DVDs Available Now!

---

Finding Meaning Through Cancer
Read Debra Jarvis' post related to the workshop.
A 2-day Workshop in
2 Locations!
Seattle, WA
April 24 & 25, 2010

Portland, OR
May 1 & 2, 2010


---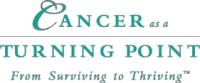 3 FREE Conferences in 2010!



June 5 & 6
This conference is free, but you must Register.
June 26
This conference is free, but you must Register.

October 9 & 10
San Mateo, California

More information coming soon!


---
---
Tell a Friend
---
Your donations to Healing Journeys help keep our Cancer as a Turning Point conferences free of charge for those who attend.

Please make a tax deductible donation today to support Healing Journeys and those who need the services we offer.


---